Anna and I went to l'Authion for a new Trail. For once, we slept in a tent Sautrday night and started running early Sunday morning. We did a 32 km loop, around Col de Turini, the village of Moulinet and the peak of Mangiabo. This is one of my preferred trail around Nice; very scenic with nice forest, crest, open views, a reasonable elevation gain and a pretty good trail.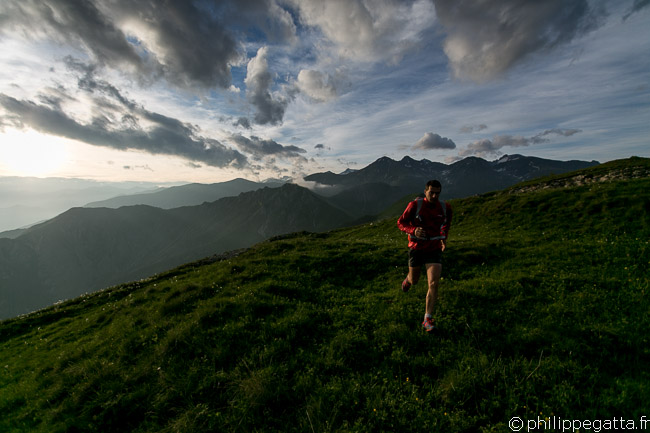 Philippe, l'Authion (© Anna Gatta)
Trail distance: 32 km, ascent: 1800m / descent: 1800m.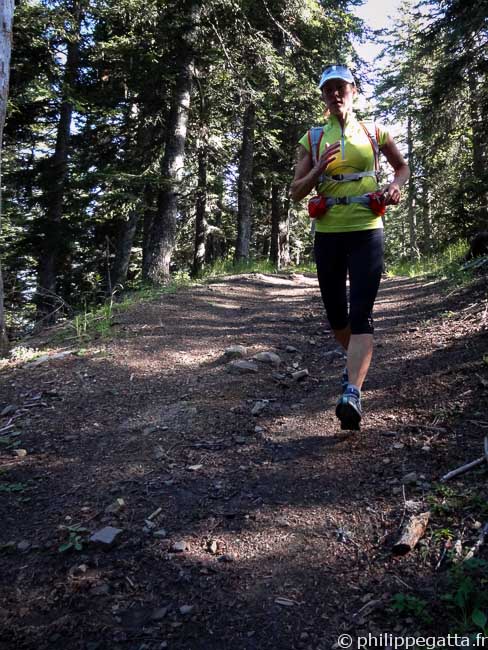 Anna, Turini forest (© Philippe Gatta)
Trail description: since it is a loop, the trail can be started either from Authion, Turini or Moulinet as described here.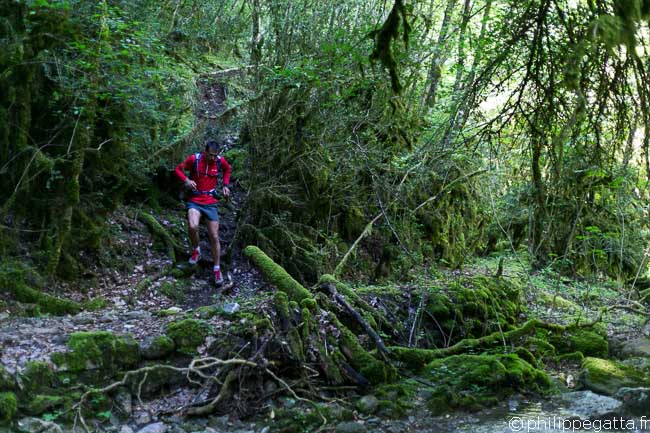 Philippe below Moulinet (© Anna Gatta)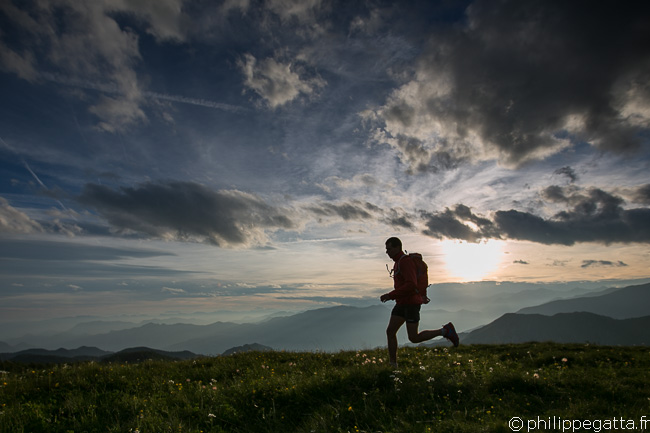 Philippe, l'Authion (© Anna Gatta)