Today Anna and I went to Plan du Var and ran up to Mont Vial which is a pretty good training when we look for significant elevation gain in short distance. The trail is just 23 km long with 2050 meters of elevation gain and offers nice views over the Alps after Revest-Les-Roches. There was still a bit of snow on the North face above 1400m but it was relatively soft and pleasant to run on.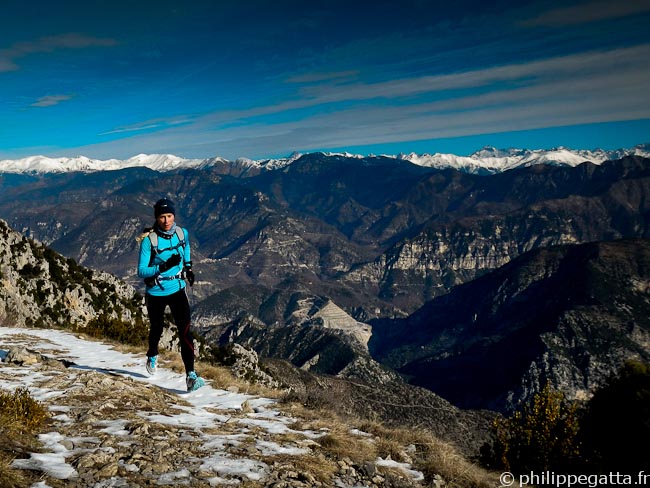 Anna running back from Mont Vial with the Alps behind (© Philippe Gatta)
Distance: 23 km, ascent: 2050m / descent: 2050m.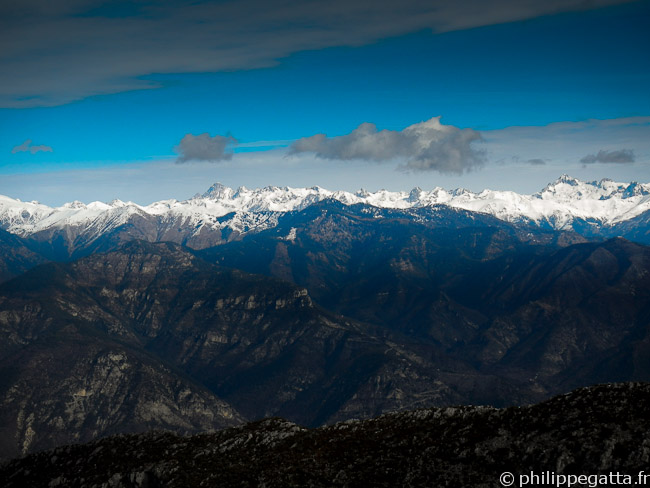 View over the Alps from the Mont Vial (© Philippe Gatta)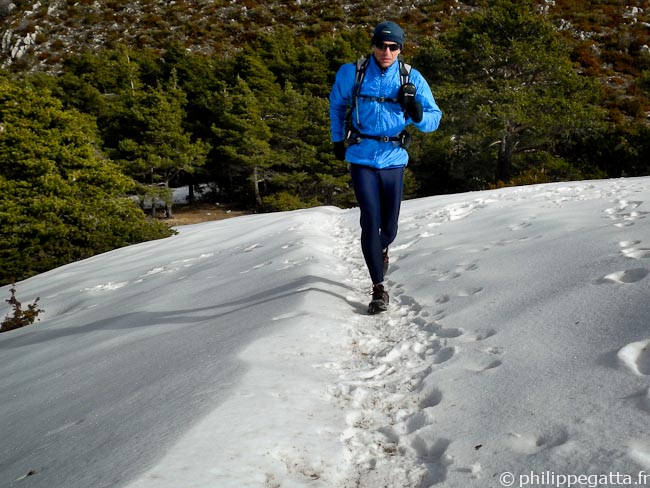 Philippe after Col du Serse (© Anna Gatta)
Description: park at Plan du Var, cross the Var river and climb to the village of Bonson (B26, B22, B21). Continue to the Baisse du Collet (B28), descend to the Villar (B36), and climb to Revest les Roches (B35, B31). Continue to the pass of Serse then the Mont Vial at 1 541 m (B32, B8, B285). Come back by the same trail.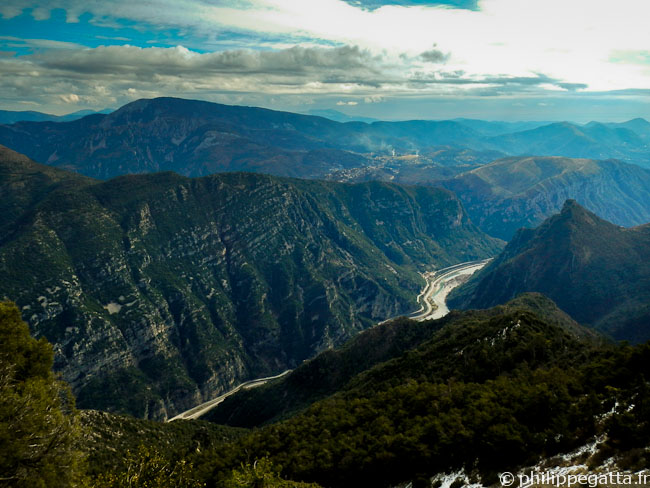 Mont Ferion and the Var valley (© Philippe Gatta)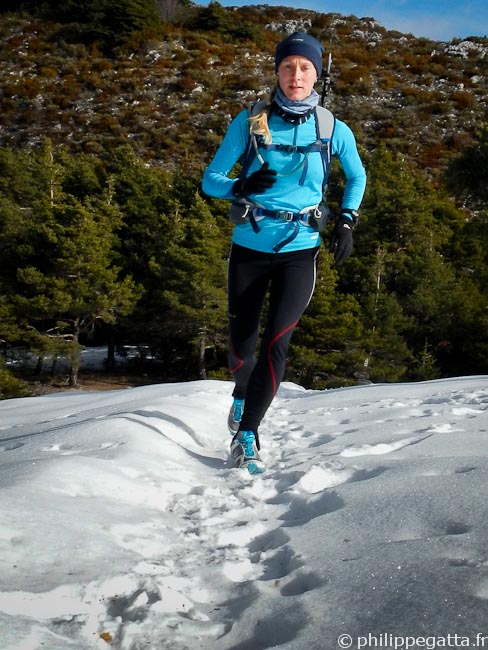 Anna in the last 150m toward Mont Vial (© Philippe Gatta)