Note by Anna:
I have no news today since last days long race of 87 km didn't allow for any cyberspace time! But according to the 4 Deserts website's ranking Philippe is 6th overall after ending the long stage in 12:15 hours. He lost one place compared to the last days, but have one hour ahead of number 7, so he is not threatened in Saturday's symbolic 2km race around the Pyramids of Giza. He has done a GREAT race! His objective was to arrive in Top 10 and DID he meet his objective. Great job Philippe!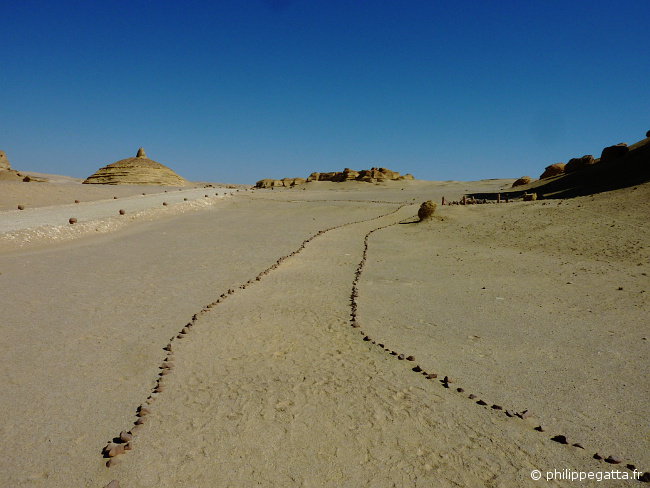 Sahara Race: the valley of whales (© P. Gatta)
I should get a report by tonight and will update latest Saturday morning with his story from the long stage.
To look at some photos of stage five, check out this page.
Some photos of Philippe: images 37 and 38.