Yesterday Alex and I climbed the Frendo Spur (Eperon Frendo) in the North Face of Aiguille du Midi in the Mont Blanc Massif. Very nice route but still lot of snow. We broke trail all the way and kept the crampons on the 1200m of route.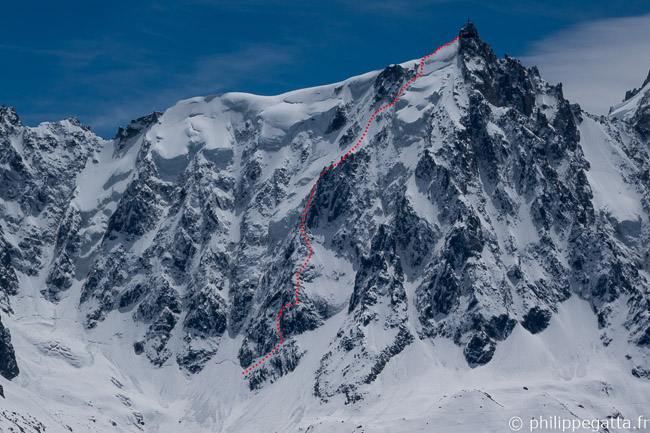 Frendo Spur, Aiguille du Midi 1200m, D III 5a 65° (© P. Gatta)
We took the first cable car, started at 9am and reached the top at 5pm, right on time to get the cable car down to Chamonix.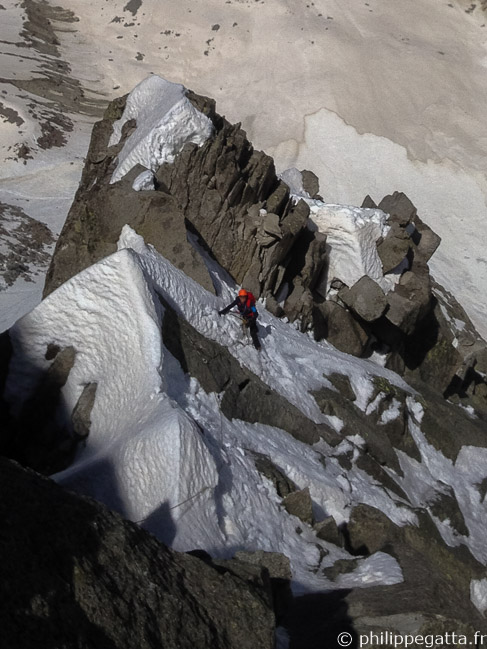 Philippe in Frendo, Aiguille du Midi (© A. Chabot)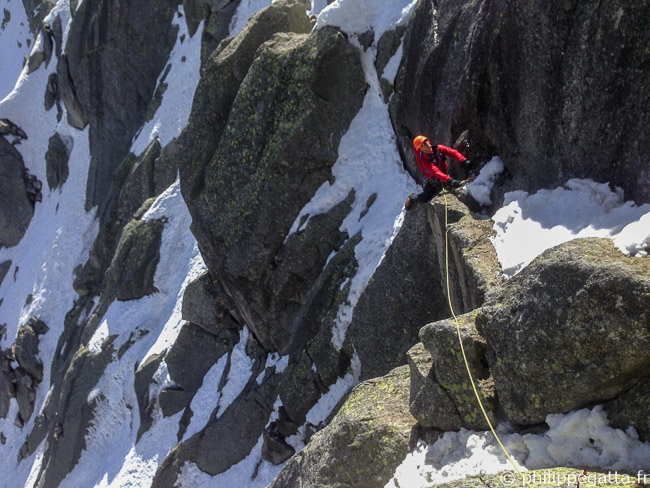 Philippe in beginning of Frendo, Aiguille du Midi (© A. Chabot)
The Frendo Spur is 1200m high, graded D III 5a 65° (we took the right exit) and ends on the top of Aiguille du Midi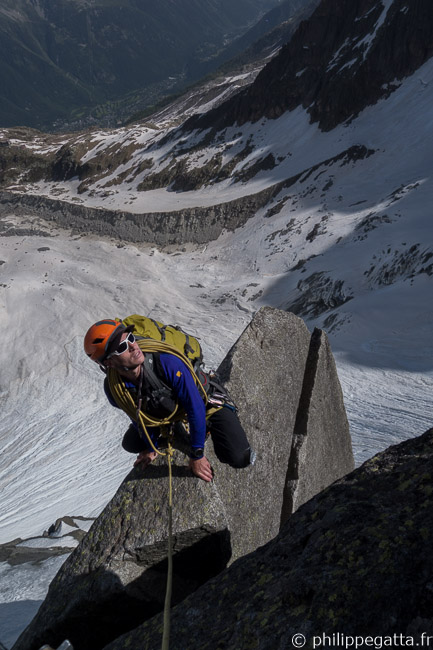 Alex in Frendo, Aiguille du Midi (© P. Gatta)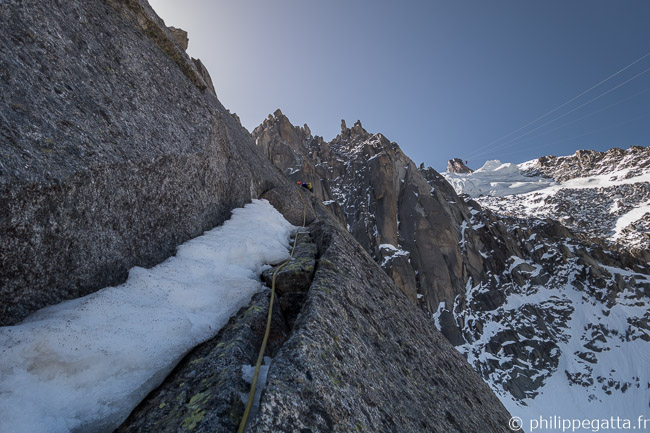 Alex in Frendo, Aiguille du Midi (© P. Gatta)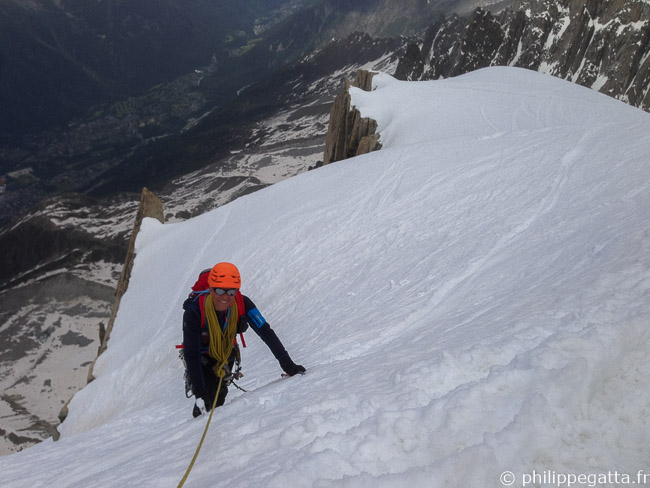 Philippe at the end of Frendo, Aiguille du Midi, Chamonix behind (© A. Chabot)