Aiguille du Midi: Rebuffat – Baquet is a beautiful route in Blanc Massif. 200m high, graded TD 6a on a perfect granite.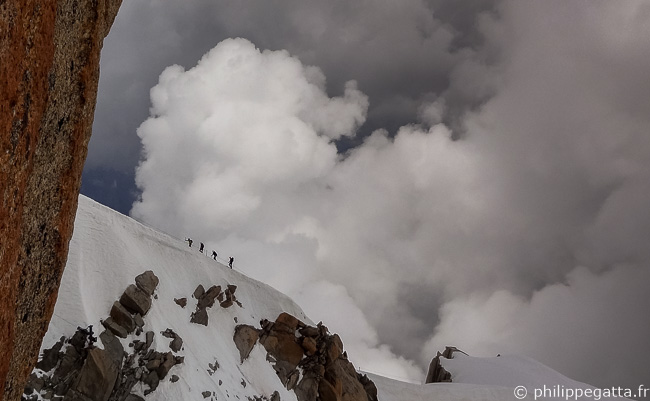 Climbers on the Aiguille du Midi ridge (© P. Gatta)
Yesterday I went back with Anna. Once again we enjoyed the amazing first 6th pitches but got lost again and climbed something that is not the Rébuffat and not what I climbed the first time either.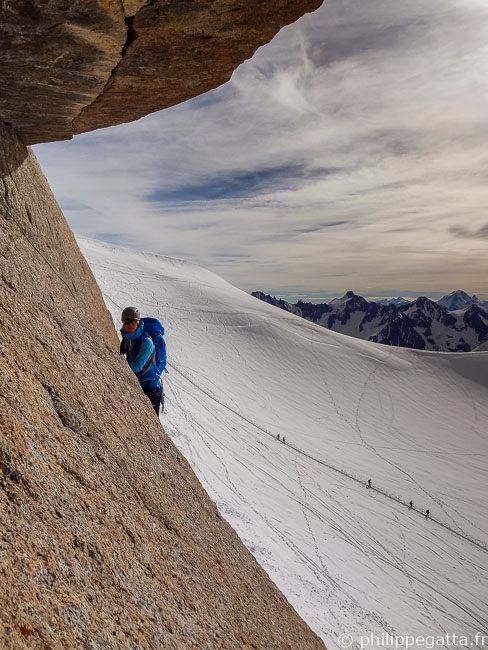 Anna in the first pitch of the Rebuffat, Aiguille du Midi (© P. Gatta)
That's great though because I can climb the same route over and over but it is always different and I am always on sight.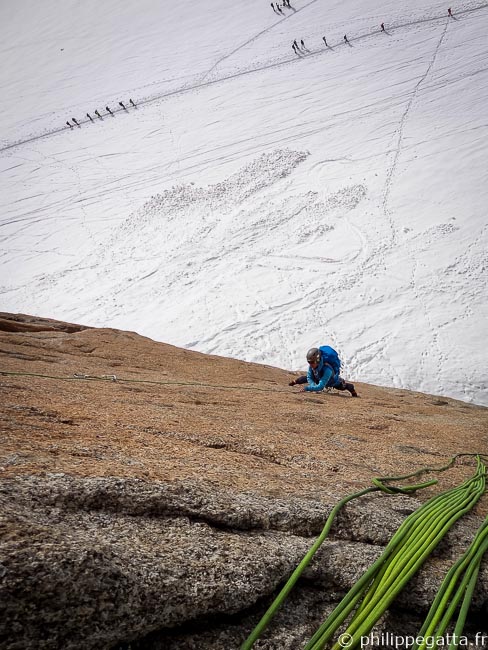 Anna in Rebuffat – Baquet, Aiguille du Midi (© P. Gatta)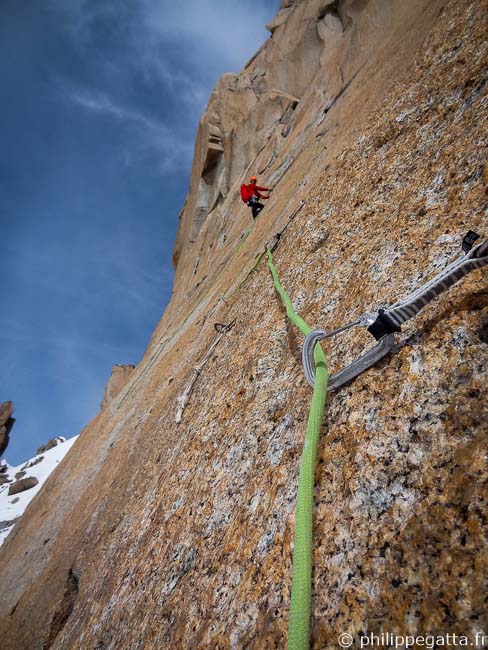 Philippe in 3rd picth of the route, Aiguille du Midi (© A. Gatta)
The route is graded TD 6a. We took the 6b exit which ends on the top of Aiguille du Midi South East Pilastre.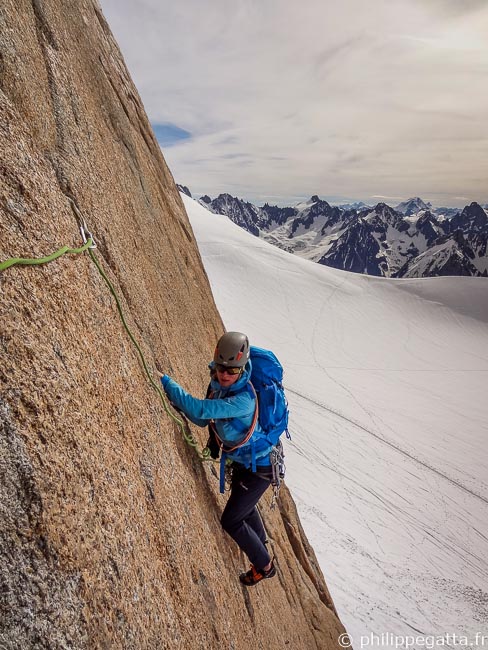 Anna in the S crack of the route, Aiguille du Midi (© P. Gatta)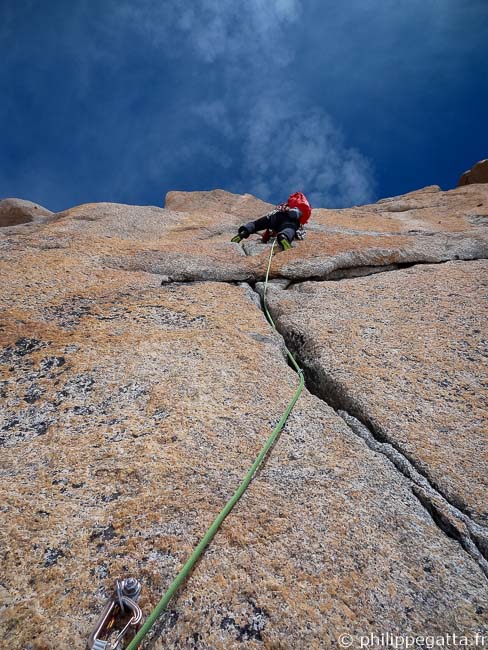 Philippe in 7th picth of the route, Aiguille du Midi (© A. Gatta)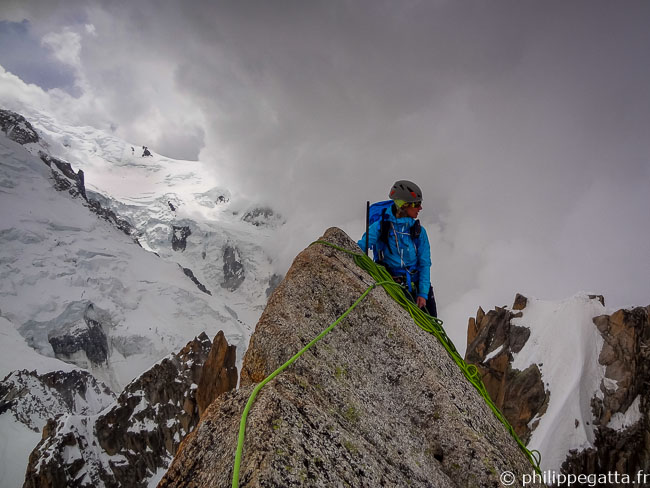 Anna on the top of South East Pilastre of Aiguille du Midi (© P. Gatta)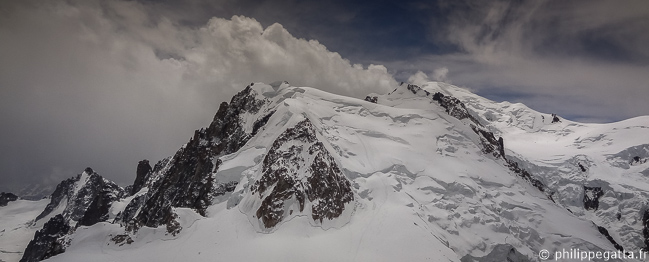 Thunderstorm coming on Mont Blanc du Tacul, Mont Maudit and Mont Blanc (© P. Gatta)