The Crochues Traverse is one of the most classic scrambling of the Aiguilles Rouges. After a quick climb, we switched to trail running to Col des Montets and Argentière, enjoying a full day outdoor.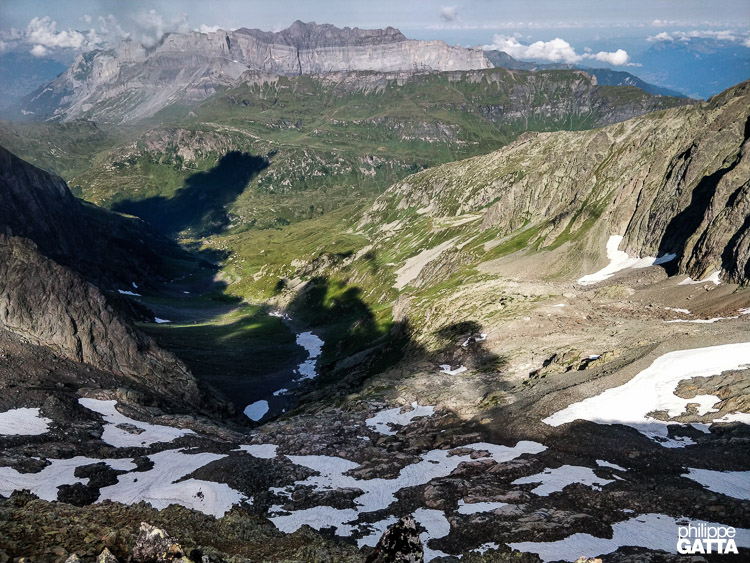 View from the top (© P. Gatta)
Approach: from the top of the Index chairlift take the trail leading to the top of la Floria ski lift and continue to the Col des Crochues (45 minutes).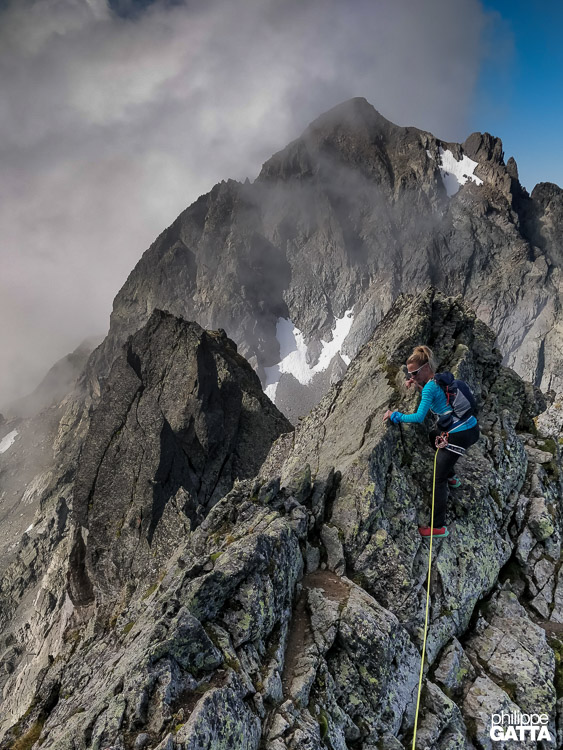 Traverse (© P. Gatta)
The route is graded PD/4a-3c.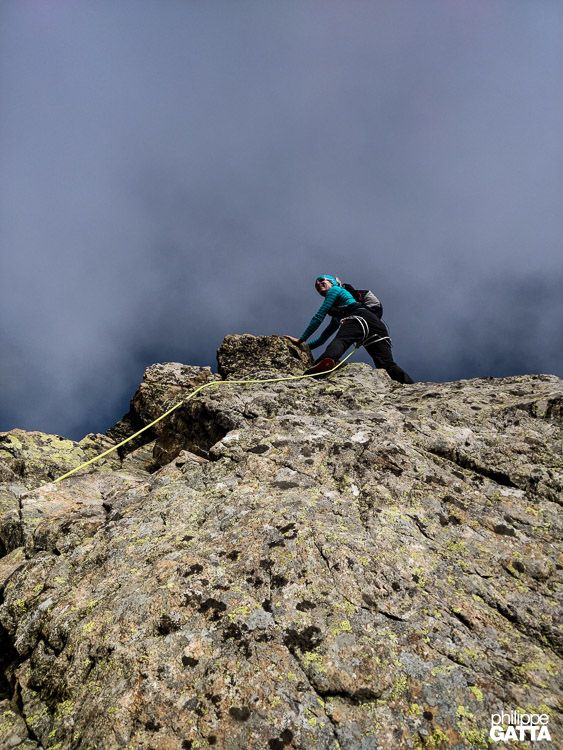 Crochues Traverse (© P. Gatta)
We made the traverse (moving together) in about 1hr.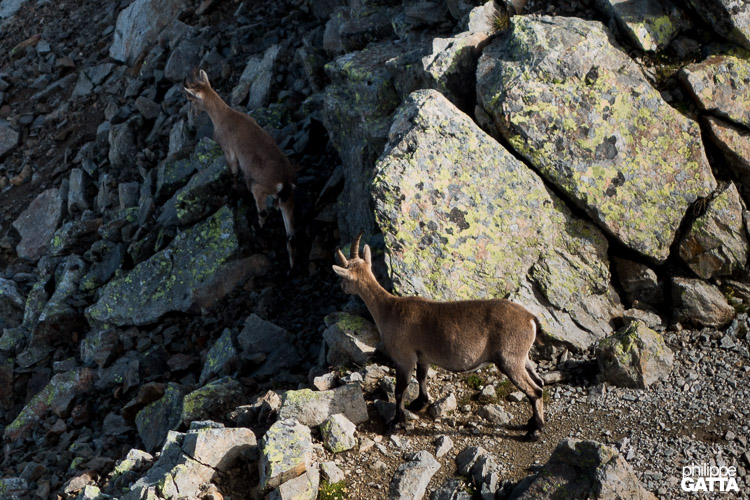 Chamois in the Traverse (© P. Gatta)
The traverse ends at the Col des Dards, time to put the rope in the rucksack…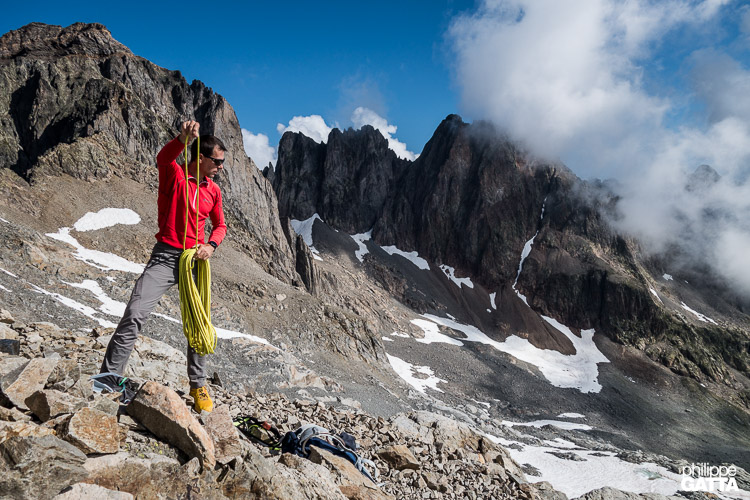 Col des Dards (© P. Gatta)
…and start running.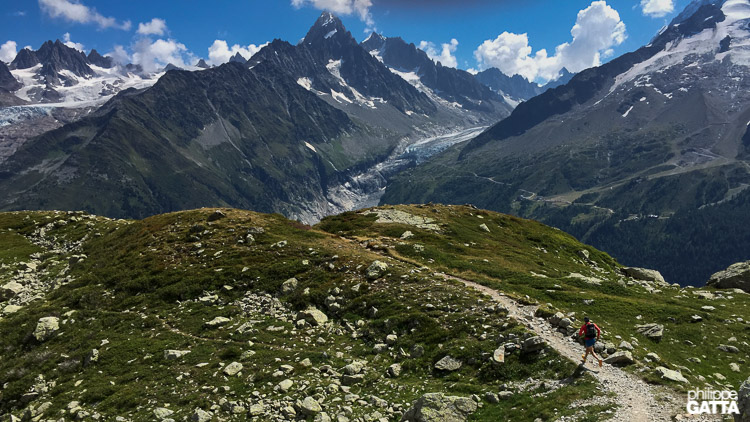 Running with Chardonnet in background (© P. Gatta)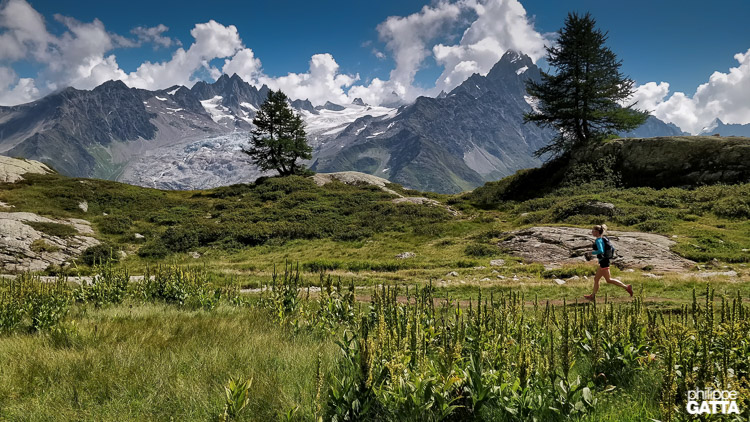 Trail from Lac Blanc (© P. Gatta)