The Kohlmann route is probably less known than the Rebuffat but as nice in my opinion. It is a short route, easy to find, on good granite with a climb mostly on corners.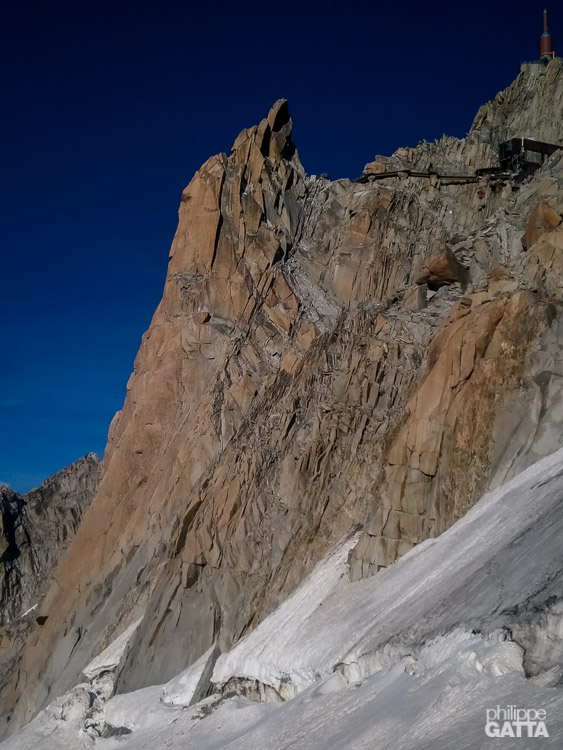 Aiguille du Midi and the obvious corner of the Kohlmann (© P. Gatta)
This route is graded TD+/6c/200m and has been opened by P. Kohlmann, B. Mevel, G. Dassonville and M. Bréban in 1960.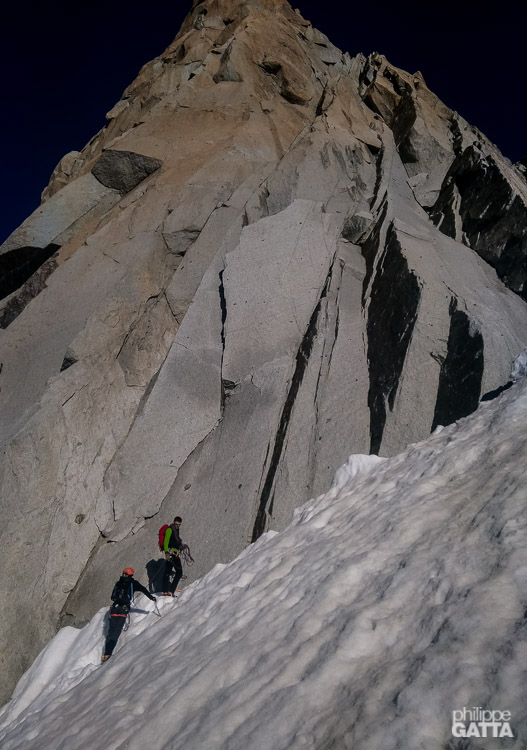 Morgan and Alexis at the start (© P. Gatta)
The fastest approach is to climb down the Midi ridge rather than abseiling. Start on the right crack in front of Morgan in the photo above. The first anchor is above the big bloc around 30 meters higher. Then the route follows the corners more or less straight up.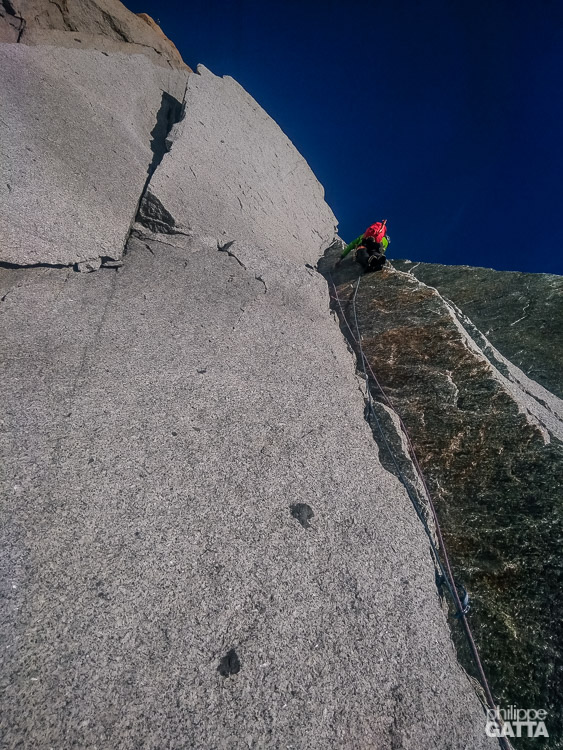 Pitch #1, close to the top of the corner (© P. Gatta)
The route is 10 pitchs long: 5b, 5b, 5b, 5b+, 6c, 4c (can be joined with the previous one), 6b, 6a+, 5b, 6b.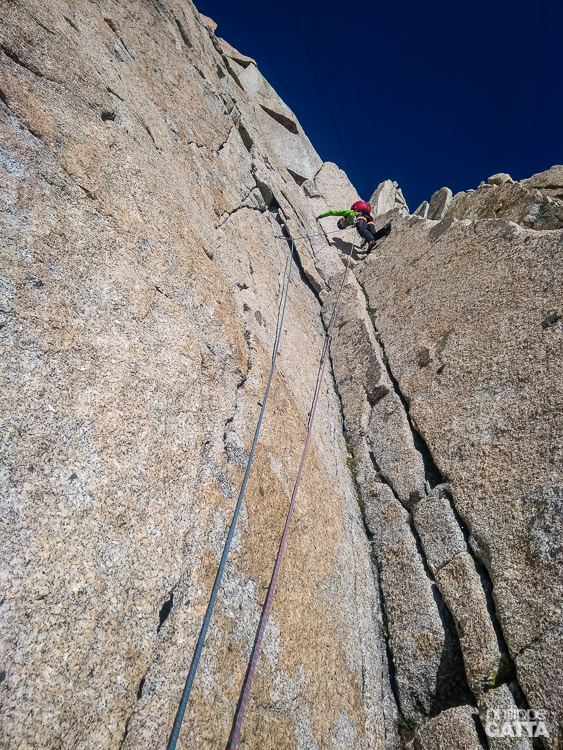 Pitch #3, beautiful corner (© P. Gatta)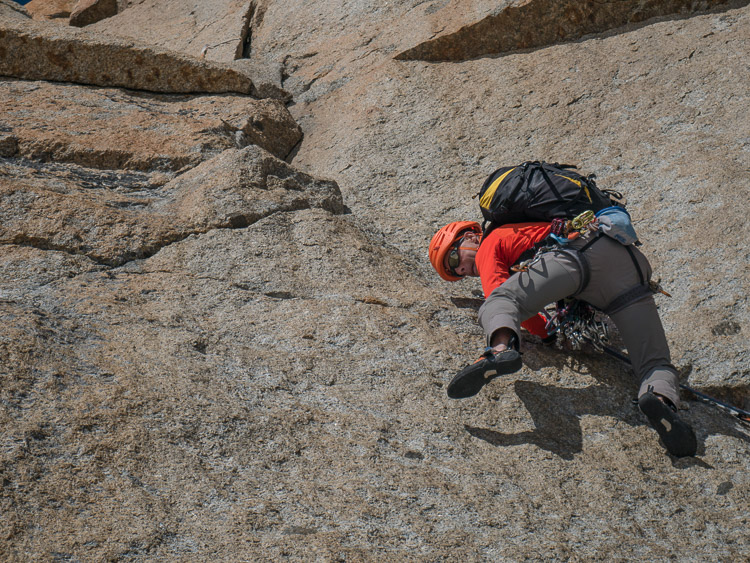 Pitch #5, the crux of the 6c, a technical traverse and crimps (© M. Baduel)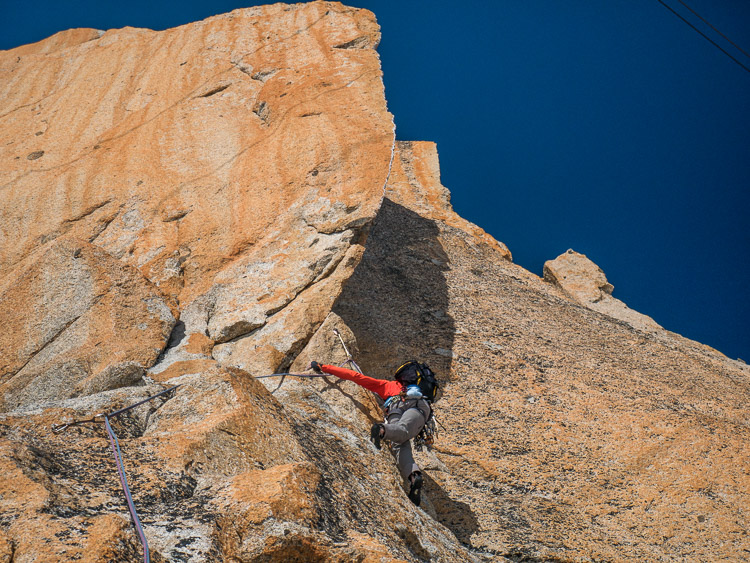 Kohlmann: beginning of pitch #8, 6a+ (© M. Baduel)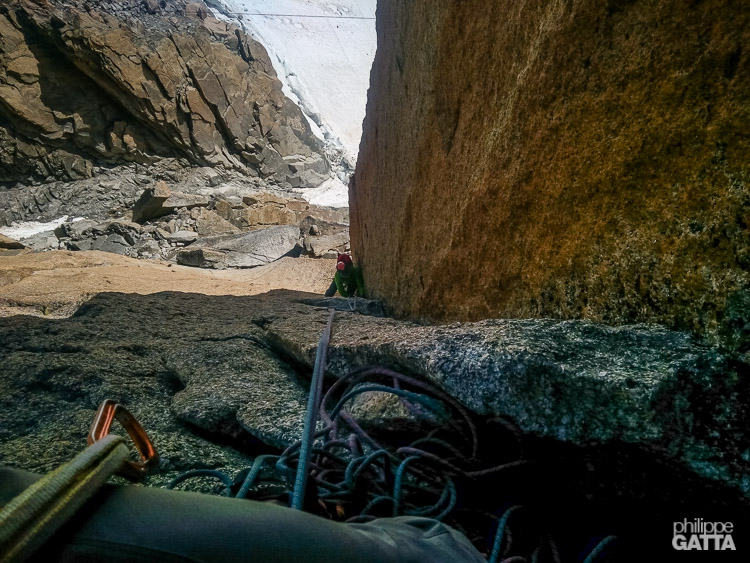 Kohlmann: beginning of pitch #8 from above (© P. Gatta)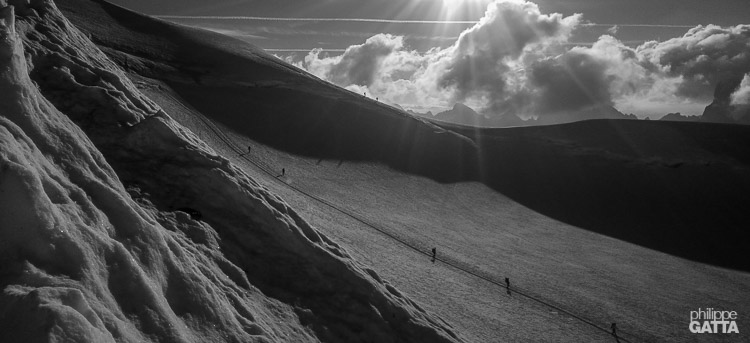 Climbers around Aiguille du Midi (© P. Gatta)