The excellent conditions and weather yesterday was worth waiting for to climb the classic traverse of Aiguilles du Diable (Mont Blanc Massif) with Morgan Baduel.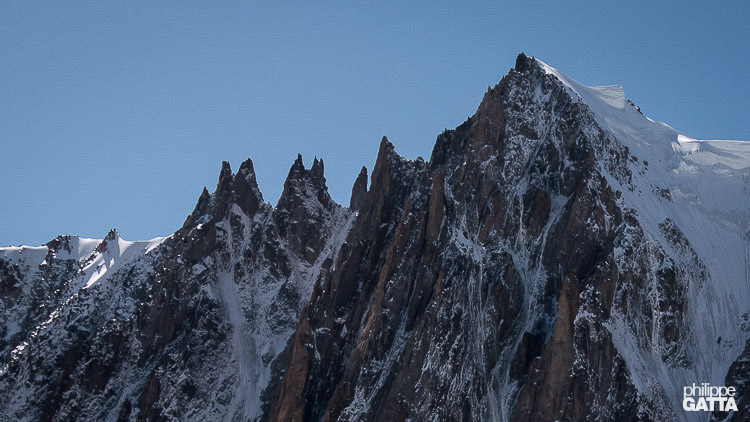 Aiguilles du Diable (© P. Gatta)
The Traverse has been done the first time by Georges Cachat, Armand Charlet, Miriam O'Brien, Robert Lindley Murray Underhill in 1928. The route is graded D+ 5c>5b IV.
It goes up to the Col du Diable and from there, climb Corne du Diable, la Pointe Chaubert, la Pointe Médiane, la Pointe Carmen and Isolée. All these peaks are above 4000m.
Here are some photos of our traverse of the Aiguilles du Diable to Mont Blanc du Tacul.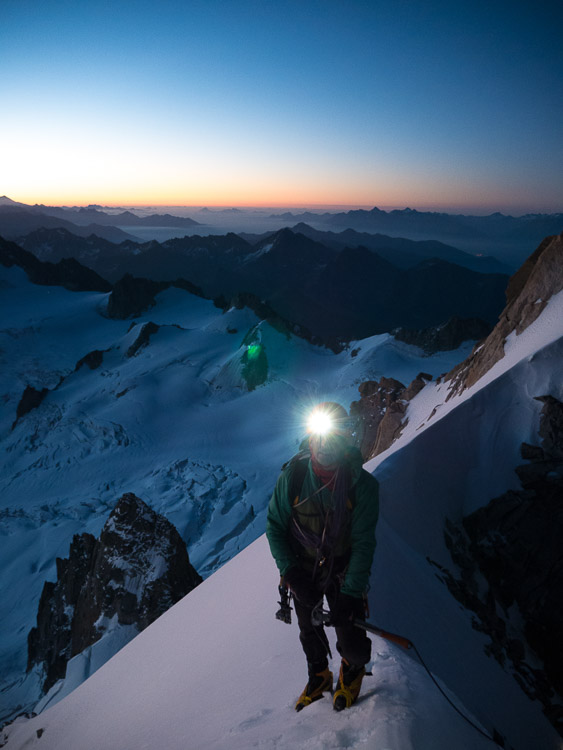 Col du Diable (© M. Baduel)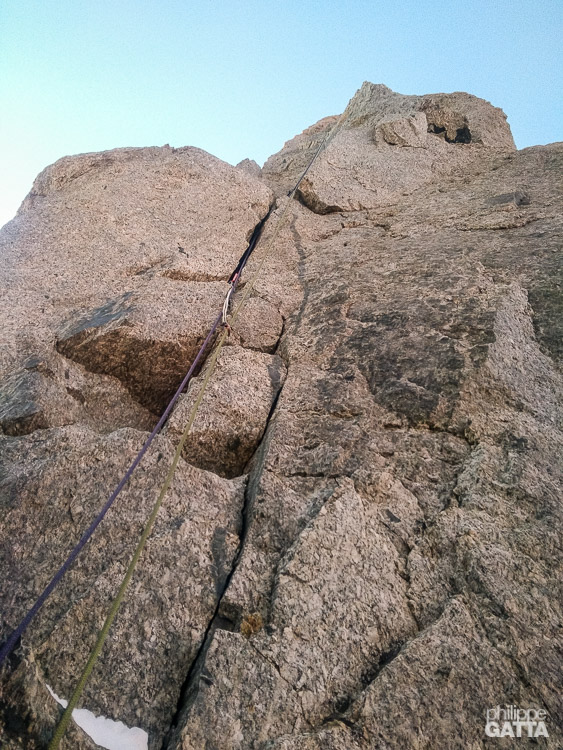 Short pitch of Corne du Diable (© P. Gatta)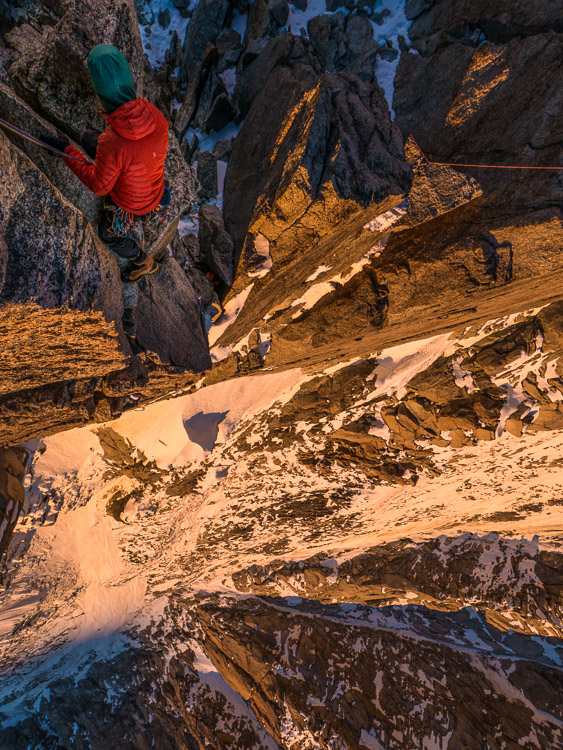 Close to the top of Corne du Diable (© M. Baduel)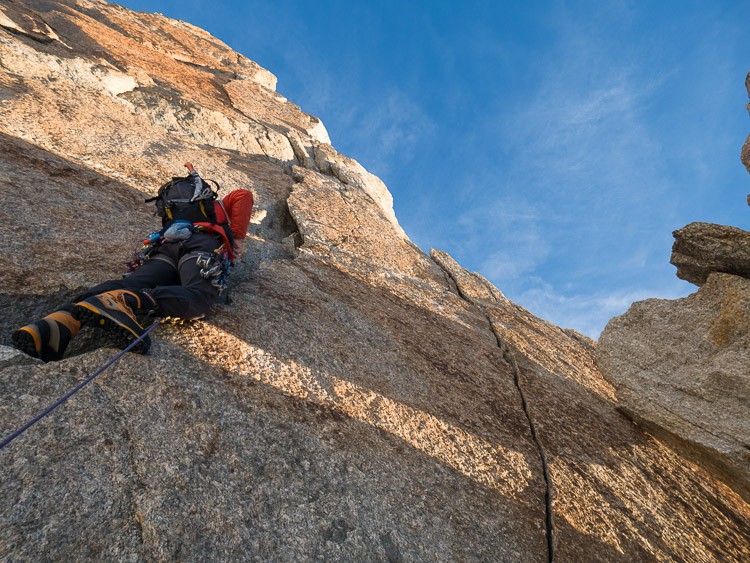 Pointe Chaubert: first pitch (© M. Baduel)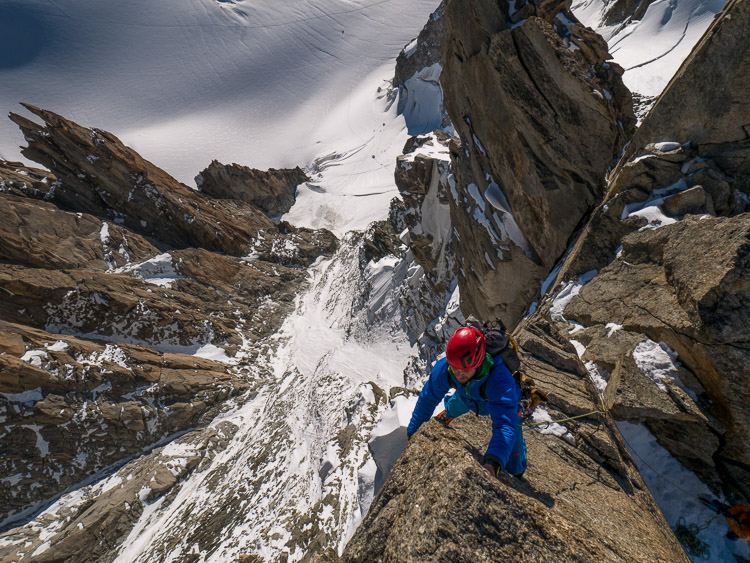 Pointe Chaubert (© M. Baduel)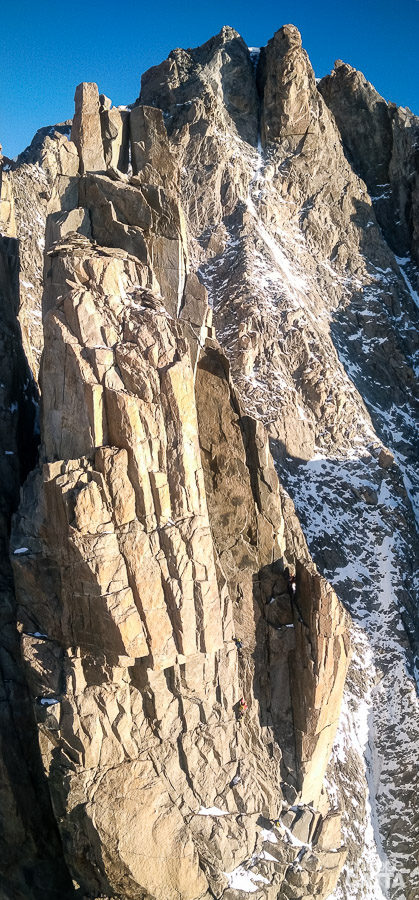 Climbers in the corner of Pointe Médiane (© P. Gatta)
In the corner of Pointe Médiane (© P. Gatta)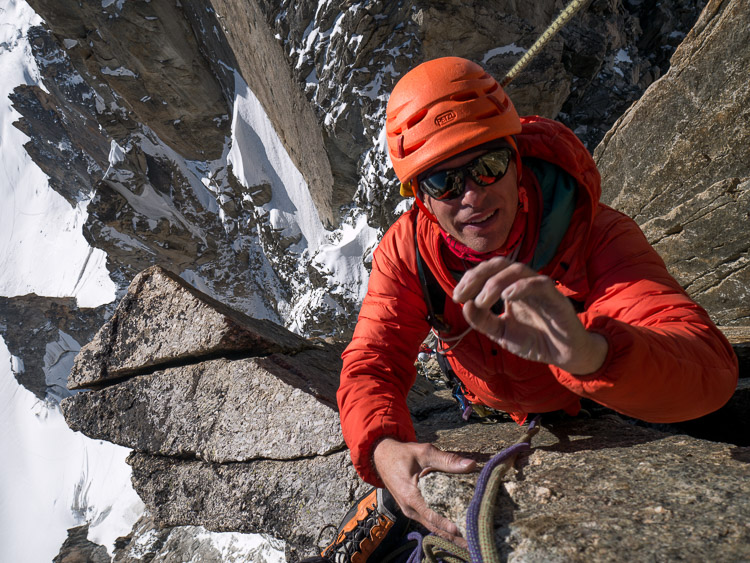 After the corner of Pointe Médiane (© P. Gatta)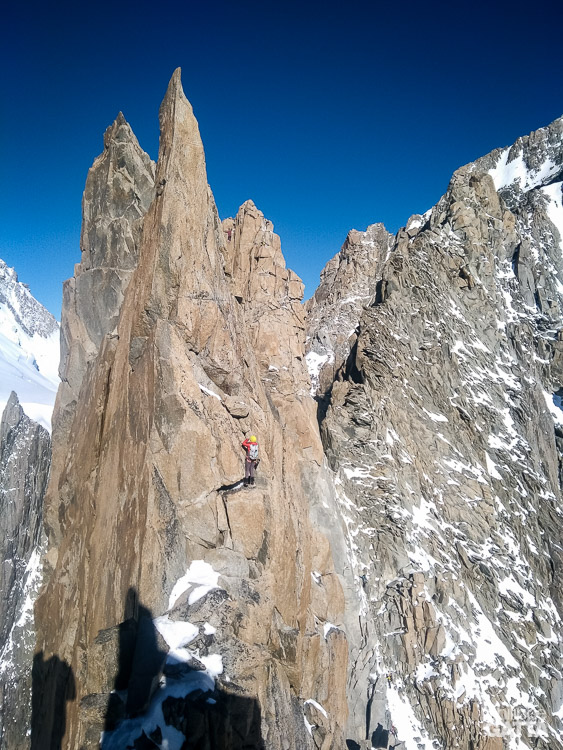 Pointe Carmen (© P. Gatta)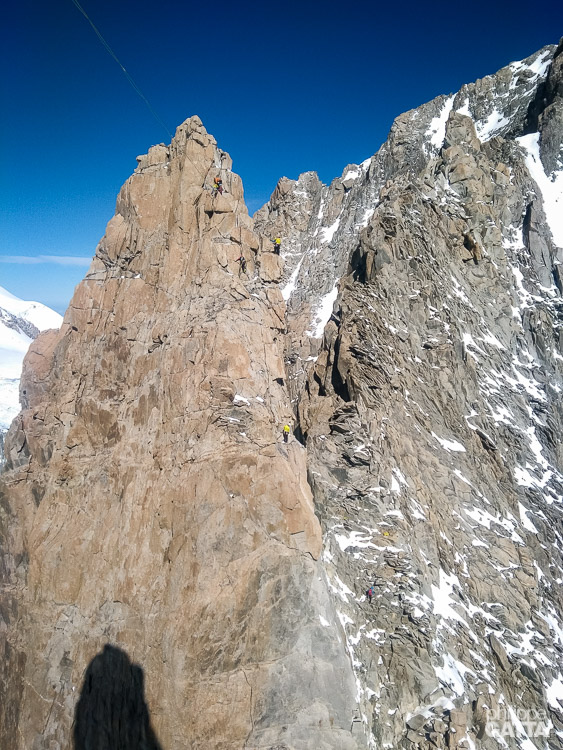 L'Isolée (© P. Gatta)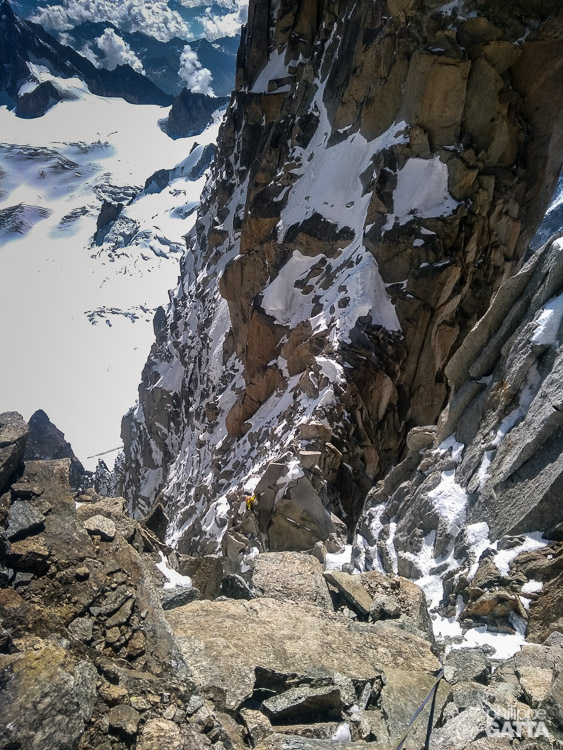 Looking down to Breche de L'Isolée (© P. Gatta)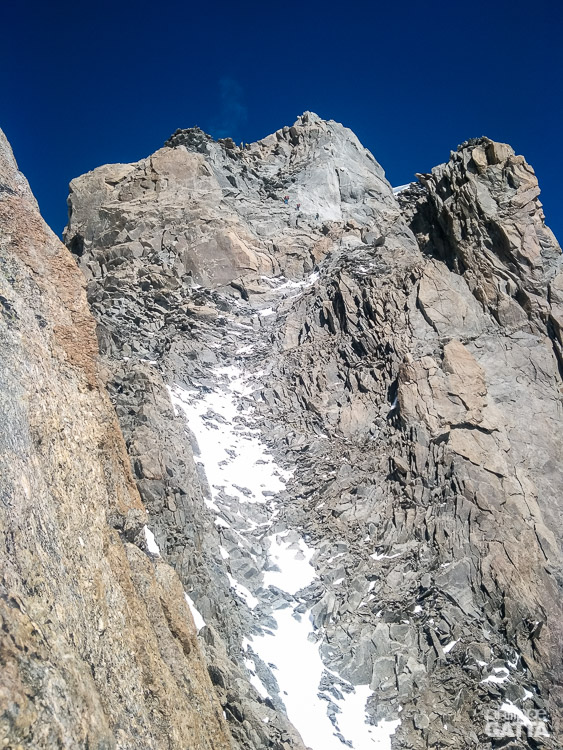 From Breche de L'Isolée looking up (© P. Gatta)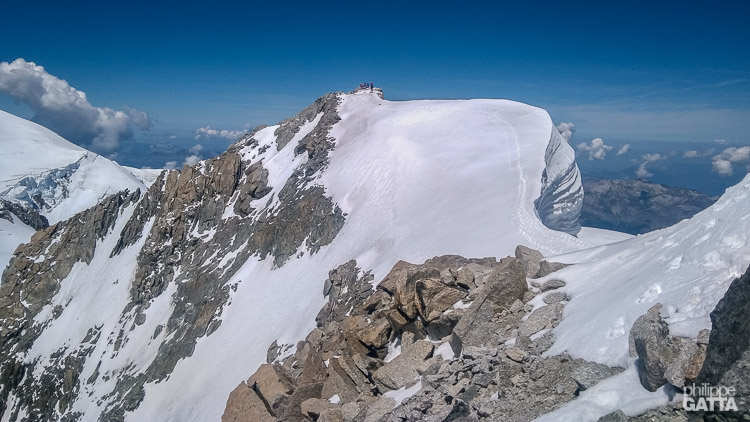 Top of Mont Blanc du Tacul (© P. Gatta)