For this first day of 2012, I woke up at 5:30am and went to the Boréon in the the Valley of Vésubie to climb the Couloir Nathalie (III, AD+/D, 650m) in the West face of Mont Pelago.
The weather was great but it was too warm and the conditions in the Couloir were awful: very few and soft snow and thin ice. Five section in the Couloir were dry. The first part of the summit ridge of Pelaogo was okay but the last 50m below the summit were in very soft snow and unstable so I decided to climbed down by one of the Couloirs in the East face. I ended up in the Vallon of Sangué in deep and soft snow, up to the thighs at some point, a real pleasure…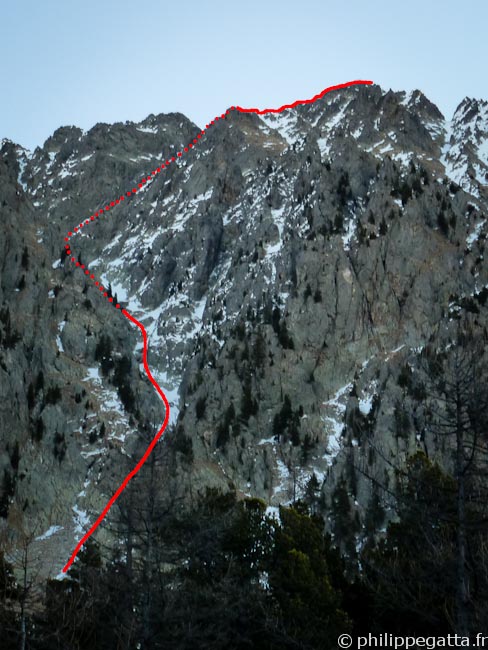 Couloir Nathalie, Mont Pelago (red) (© Philippe Gatta)
Distance: 10 km, ascent: 1400m / descent: 1400m.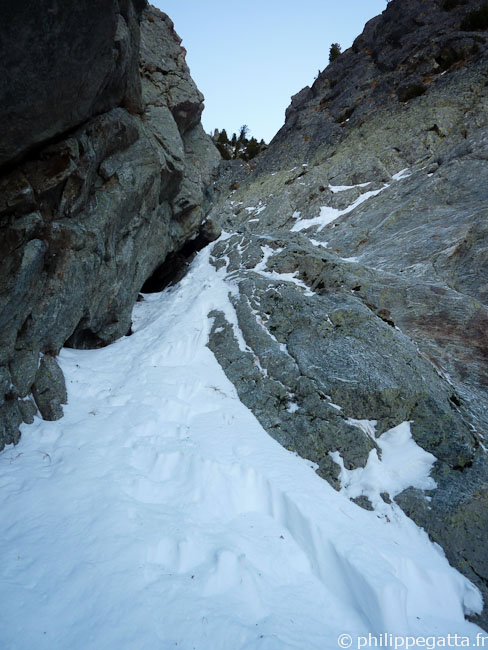 First mix section in the Couloir Nathalie, Mont Pelago (© Philippe Gatta)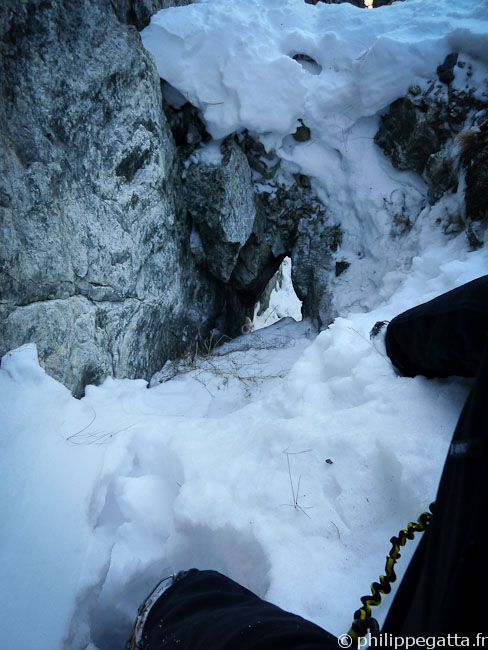 L'antre du Migou: where we have to crawl through (© Philippe Gatta)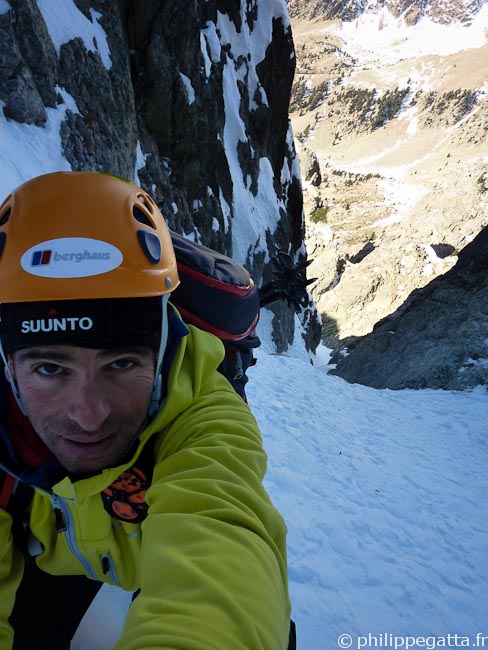 Upper section of the Couloir, 4th mixed climb just below (© Philippe Gatta)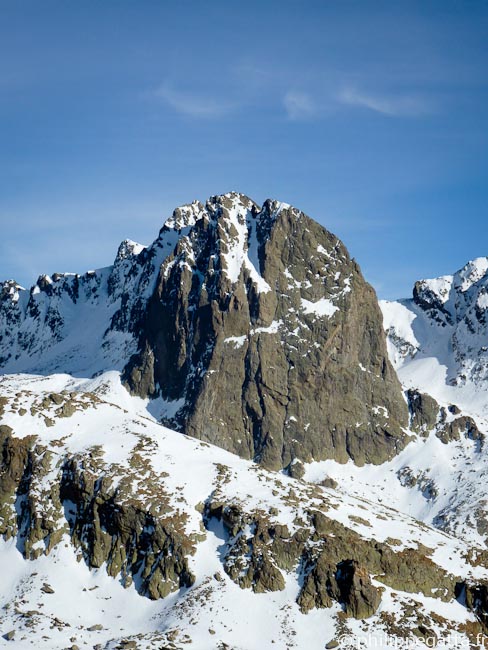 Great view over la Cougourde (© Philippe Gatta)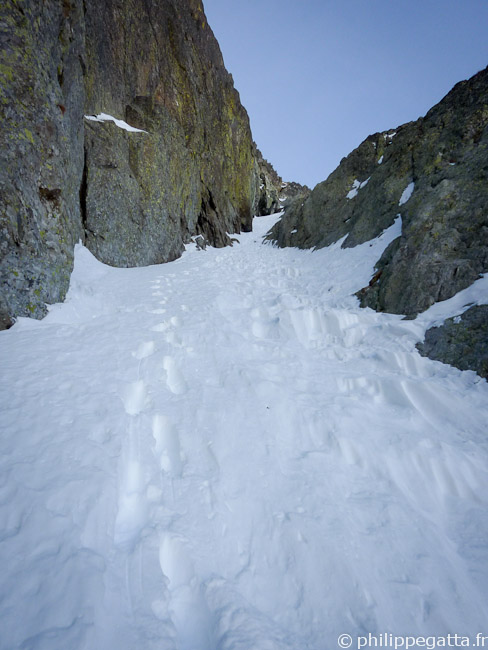 East Couloir used for the descent (© Philippe Gatta)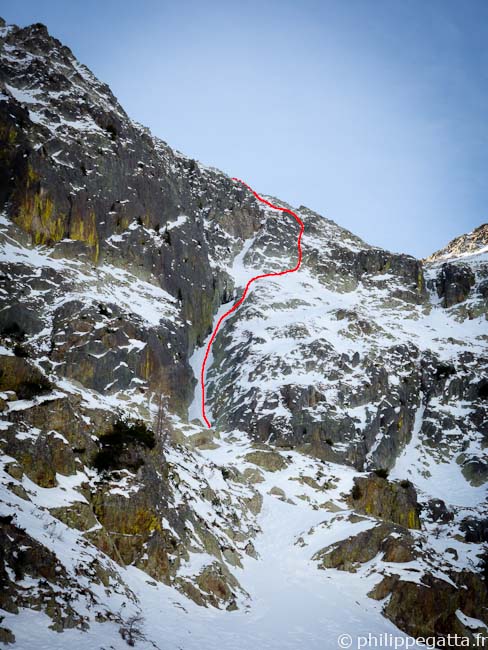 East Couloir used for the descent (red) (© Philippe Gatta)