Roi de Siam (3,693m) is a relatively small peak surrounded by famous ones like Grand Capucin, Mont Blanc du Tacul… Nevertheless, it offers great routes on a perfect granit such as Petit Capoussin (ED-, 300m, 6b+) that we climbed yesterday with Pascal, Marie No and Matthias. Great conditions, dry route and sunny day.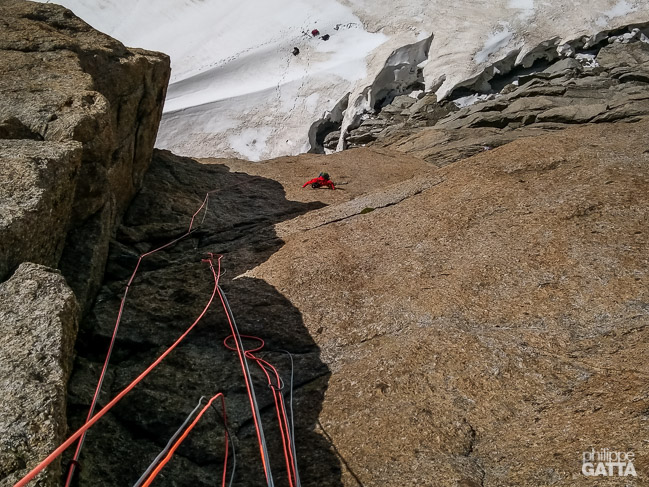 Roi de Siam, Petit Capoussin 2nd pitch (© P. Gatta)
We reached the base of Roi de Siam in 1h15 from Aiguille du Midi because it was more convinient for us but it is shorter to start from Helbronner.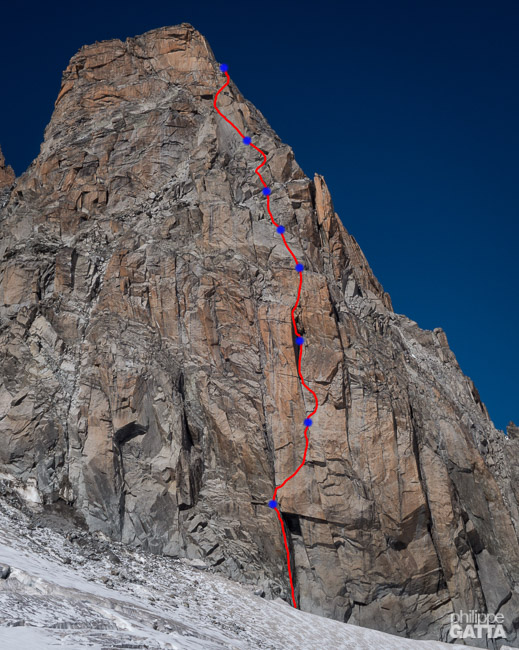 Petit Capoussin (© P. Gatta)
The Petit Capoussin route starts below a roof, on the left wall and not on the right crack as mentioned in Piolat topo.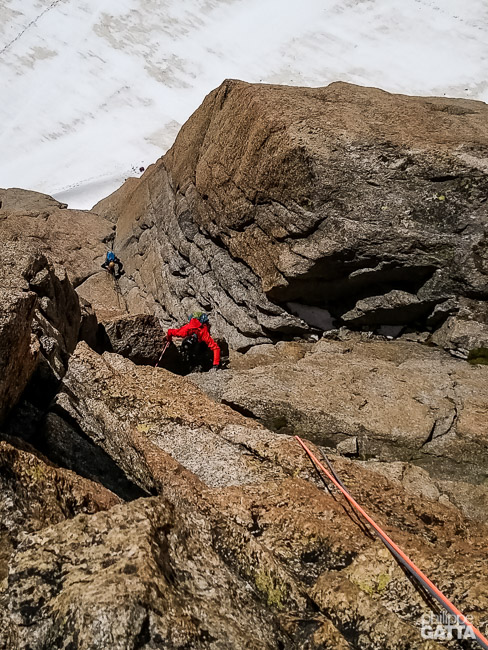 Petit Capoussin, 4th pitch (© P. Gatta)
The routes is 8 pitches long:
– 6a+: sustained climb along some good cracks.
– 6b: beautiful slab and small overhang.
– 6a+: first bolt on the right (weird) and then back in the left crack.
– 6a+: physical roof, then easier crack.
– 4: easy and fun slab.
– 6a: technical wall.
– 5+: nice slab.
– 6b+: fantastic crack then a more complex climb with some loose rock.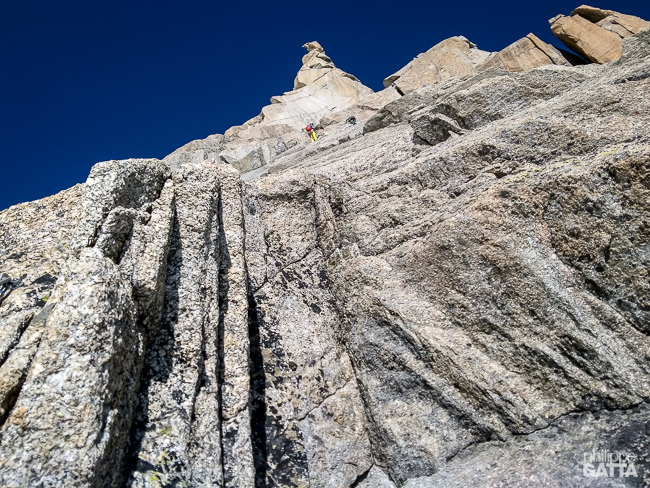 Petit Capoussin, 5th pitch (© P. Gatta)
Descent: rappel down in the route.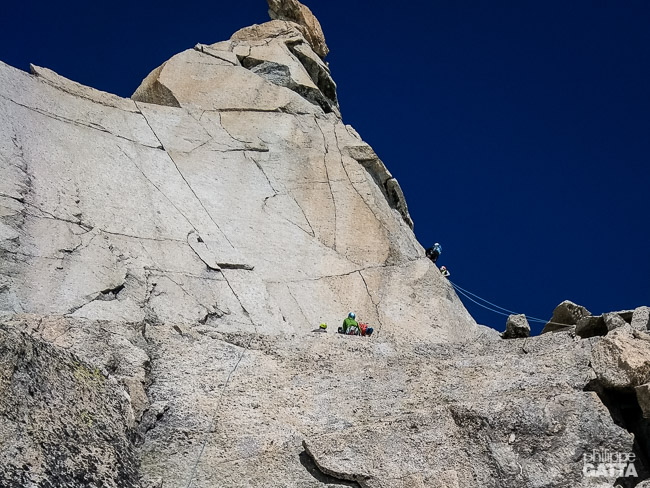 Petit Capoussin last pitch is then is in the center (© P. Gatta)