I went back to Chamonix for the first Berghaus athlete camp (more to come…) and stayed three days with Anna Gatta and Jon Griffith for another photo shoots for Berghaus and Gore-Tex. Friday morning we took the first cable car to Torino hut and climbed the north face of Tour Ronde in the Mont Blanc Massif.
Nice climbing day in a good weather but very cold (-25°C). Overall the north face is in good condition; hard snow at the bottom, good ice in the crux but hard black ice at the top of the face.
The Tour Ronde north face is graded: D- / II / 60° max / 3a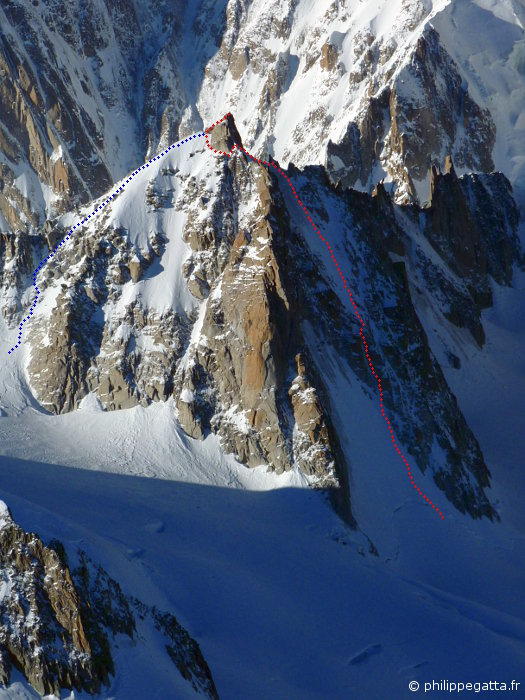 Tour Ronde: north face (red), normal route (blue) (© P. Gatta)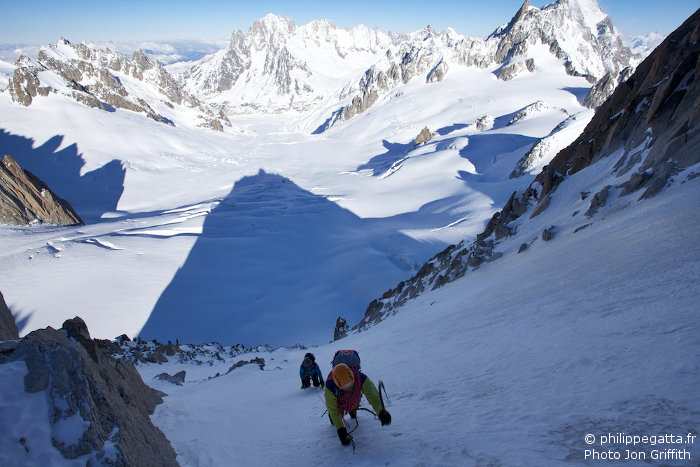 Philippe and Anna in the north face of Tour Ronde (Photo J. Griffith)
Tour Ronde access: the fastest is to start from the Torino hut. From Torino (3371 m) go toward the Northwest to the Col des Flambeaux (3407 m). Continue toward the west, on the glacier du Geant (crevasses), pass the Aiguille de Toule and reach the base of the Tour Ronde North face (around 3420 m).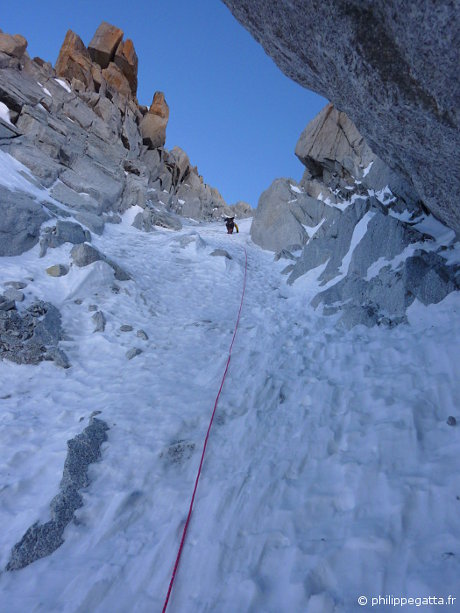 Tour Ronde: In the crux of the North face (© P. Gatta)
Tour Ronde North face: climb the lower part of the North face (45-50°) up to a gully. Climb the gully (2 pitches 60° max) and the upper slope which are less steep. Reach the summit ridge and follow it to the left to join the normal route. Climb the last rocky or mixed section to the top.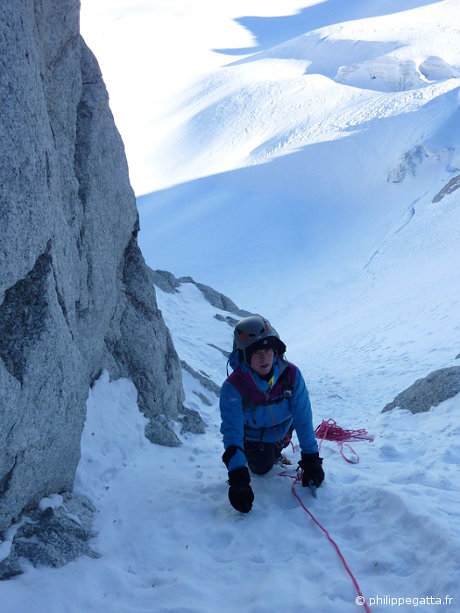 Anna in the North face of Tour Ronde (© P. Gatta)
Descent: climb down the normal route: descend the Southeast ridge toward the Col Freshfield. Leave the ridge when it becomes rocky to descend a couloir down to the glacier.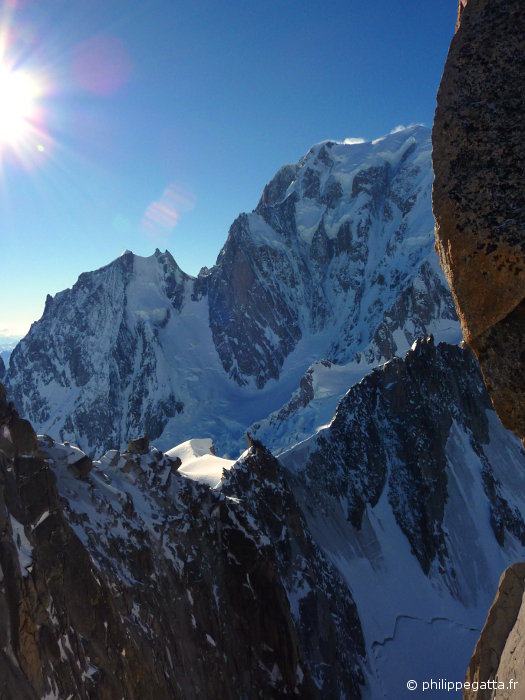 Peuterey ridge and wind on Mont Blanc from Tour Ronde (© P. Gatta)
More photos and information on Tour Ronde
Informations et photos (en Français) sur Tour Ronde