After the cold of Chamonix last week, Anna and I were looking for a nice rock climbing day under the sun of the french Riviera. So, we went to the Petit Palais not far from la Turbie, a nice small cliff with 19 routes from 6c+ to 8a+. Well, it was a bit warmer than Chamonix but still very cold to climb and the rain in the afternoon didn't help at all. Anyway, most routes were dry and even if it rained, they still should be okay.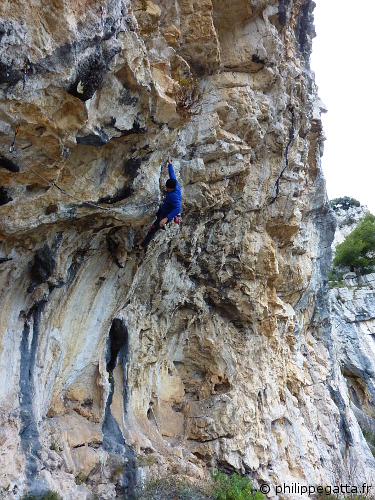 Philippe in "Quel trip te guette", 7c+ (© A. Gatta)
Routes: 19 routes from 6c+ to 8a+.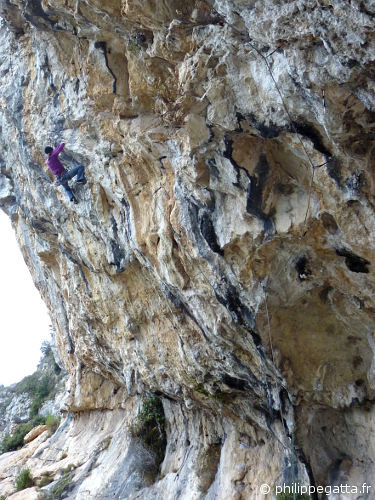 Anna in "Idéal Pouf", 7b (© P. Gatta)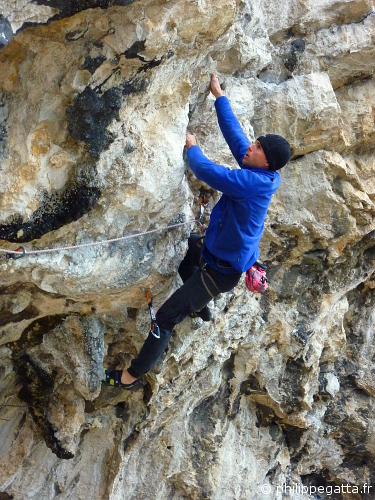 Philippe in "Quel trip te guette", 7c+ (© A. Gatta)