After the snow fall of last week, I was excited to start a new ski touring season. The snow starts at 2200m so I decided to go at Madone de Fenestre and climb the Gélas (3143 m). The conditions were not so good when I started ; very strong wind and frozen snow. I skied up to Collet St Robert (2832 m) and climbed the Southwest ridge of Gélas (300m, PD / II) which was covered with 30cm of fresh snow. Very clear sky on the top with a view from the Mediterranean Sea (looking South) up to the Monte Rosa, Matterhorn (Cervin) and Mont Blanc (looking North). I went back down the same way and skied down on a melting snow.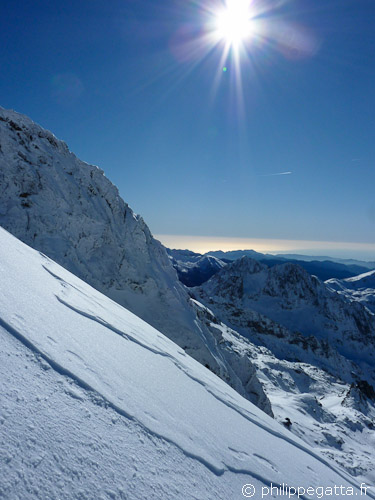 Southwest ridge of Gelas (© P. Gatta)
Distance: 10 km, ascent: 1300m / descent: 1300m.


Argentera, Viso, Cervin (© P. Gatta)
Description: park Madone de Fenestre (1903 m, signpost 357) or lower if the road is closed. Follow the normal route of Gélas (368) passing 3 lakes: Lac de Fenestre, lac Mort and le Lac Blanc (2665m), turn right and climb toward the Collet St Robert (2832m) where the Southwest ridge of Gélas starts. Climb the ridge, often on the Italian side. The end is steeper with some slabs and rocks.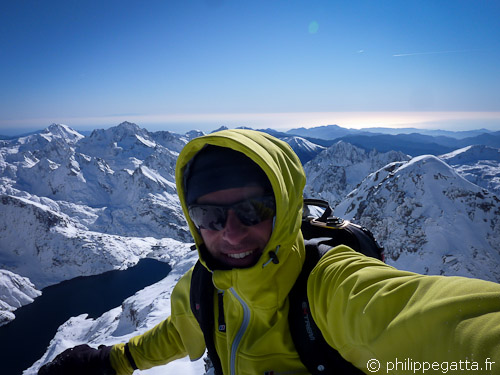 Top of Gelas, Long Lake behind (© P. Gatta)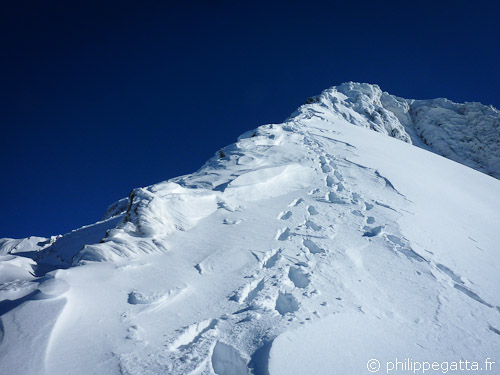 Top of Southwest ridge of Gelas (© P. Gatta)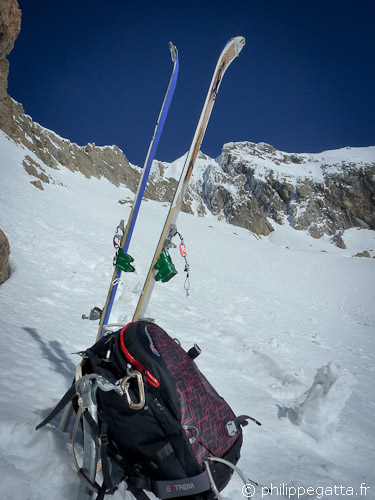 Gelas, under Collet St Robert (© P. Gatta)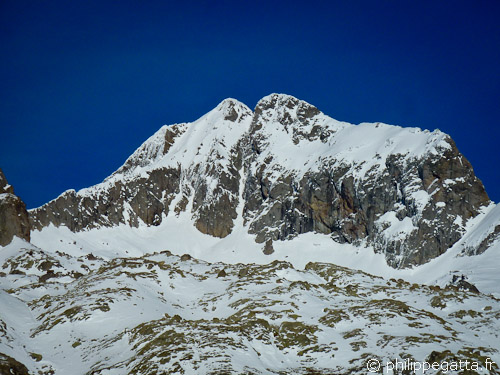 Southwest ridge of Gelas on the left (© P. Gatta)