After a couple of climbing days in Seynes and Russan -a bit too polished, and old style for our taste- we went to the Gorges de l'Ardeche for a great to trail running day. There was too much water to cross Ardeche river, so we had to improvise some off trail sections to complete our planned loop. I am not sure that besides wild boars many have seen the Gorges from that angle but it was fun, the scenery was amazing and we had the place for ourselves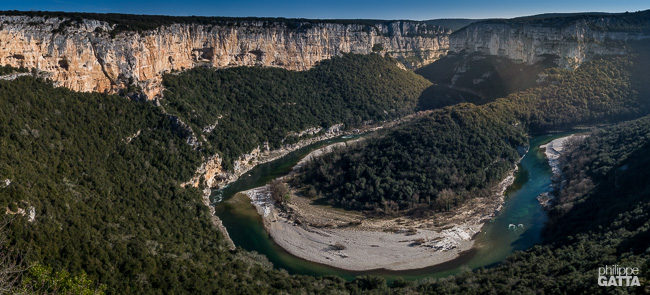 Overview of the Gorges de l'Ardeche (© Anna Gatta)
We made a first loop from Chames but there was too much water to cross the Gué de Charmassonnet so we went off trail and joined the road close to the Belvédère du Serre de Tourre and then back to Chames.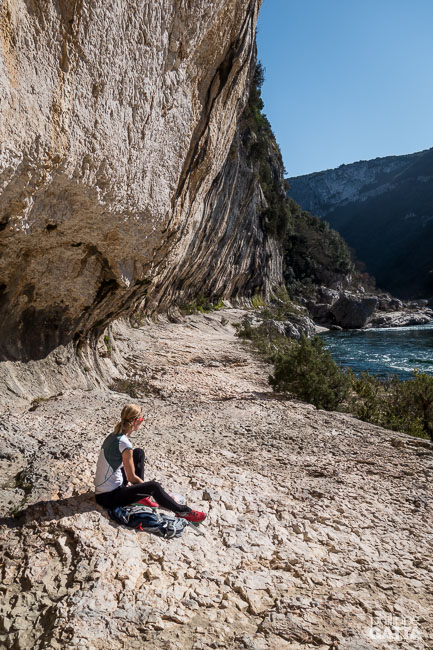 Resting along the Gorges de l'Ardeche (© P.Gatta)
The we made a second loop, parked below Belvédère de Gournier, ran down to the river close to the Bivouac Gournier, follow the trail down along the river to The Templiers.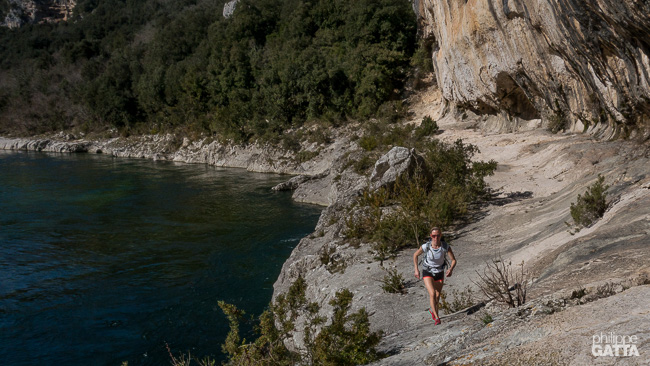 Along the Ardeche (© P.Gatta)
From the The Templiers we went up to the road D290 and ran back to the parking.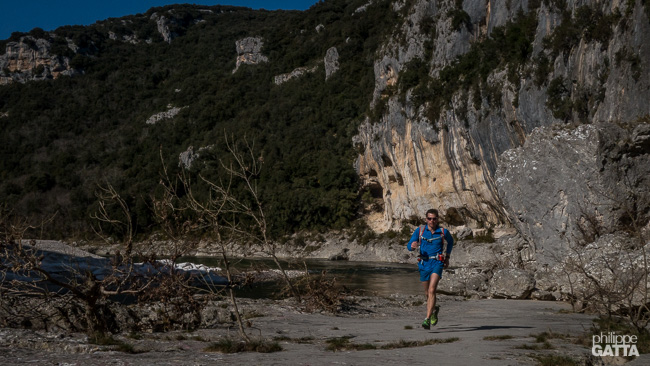 Running in the Gorges (© P.Gatta)