Amazing, one day without rain… almost. As the snow still covers most of the Mercantour National Park, we made a Trail running in the lower valley of Cians. A nice 33 km loop around Col de Mairola and the villages of Rigaud, Lieuche and Thiéry. We made a similar trail a while back but this time we went further up after Lieuche through l'Arsilane and Villa Sauberre, two very nice places.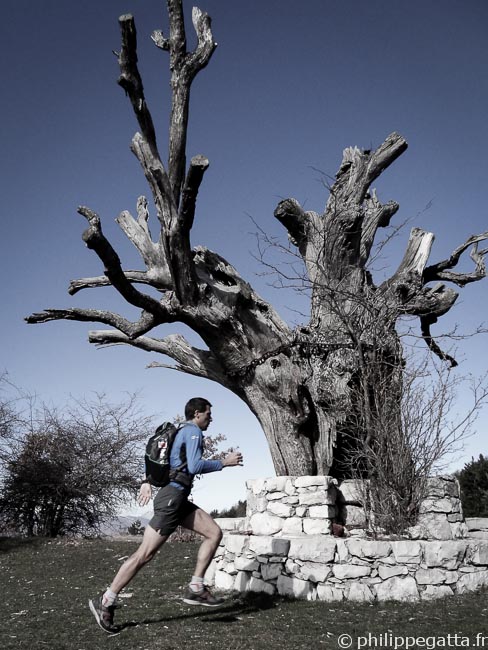 Chapelle St Julien (© Anna Gatta)
Trail distance: 33.5 km, ascent: 2250m / descent: 2250m.

Anna in the first climb toward Chapelle St Joseph (© Philippe Gatta)
Trail description: park at Pont du Cians (338m), follow the road to Beuil for 500 meters up to the signpost 190 and take the trail to the Chapelle St Joseph. Continue to le Fiou (189, 186) and Chapelle St Julien (185). Go to the Col de Barbenière (184) and Col de Mairola (183). Go down to Rigaud either along the GR 510. Continue to follow the GR 510 to the Moulin de Rigaud (201, 200) and go up to Lieuche (101, 102, 103). Continue to climb to Clot de Marre (104) and l'Arsilane (105) and up to the Villa Sauberre (107, 94, 83). Then go down to Thiéry (82, 81, 95, 89). Continue to the Baisse de Thiéry (88, 41, 40) and descent to Touet sur Var (39, 38, 37). Follow the road for 1.5 km to Pont du Cians.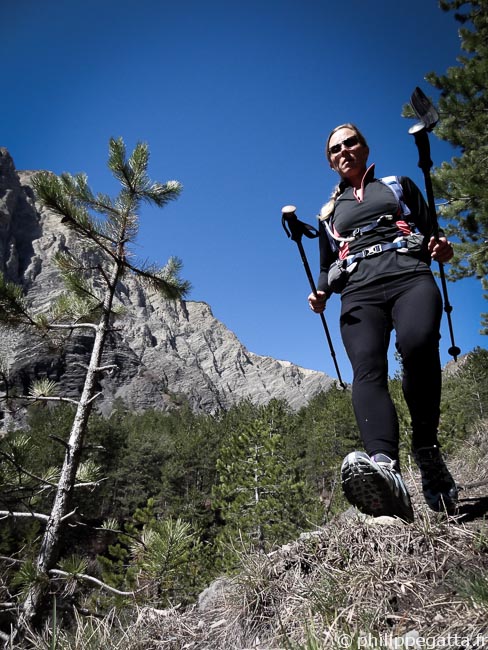 Anna running down from Col de Mairola (© Philippe Gatta)
Note that the trail between Baisse de Thiéry (40) and Touet sur Var (38) is closed due to rock fall.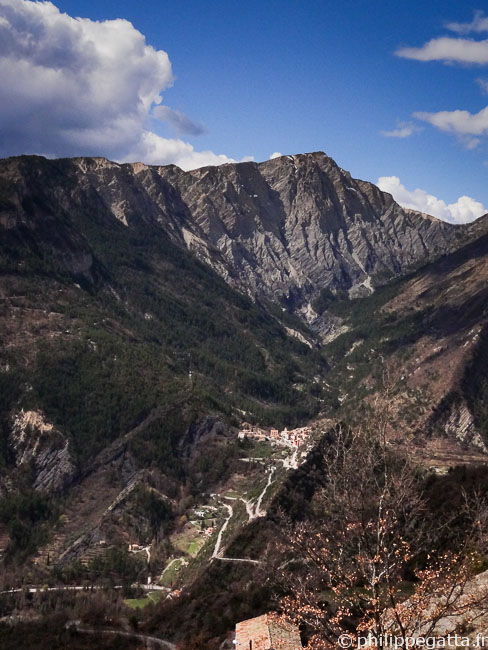 Mairola, Les Abrics and Rigaud from Lieuche (© Philippe Gatta)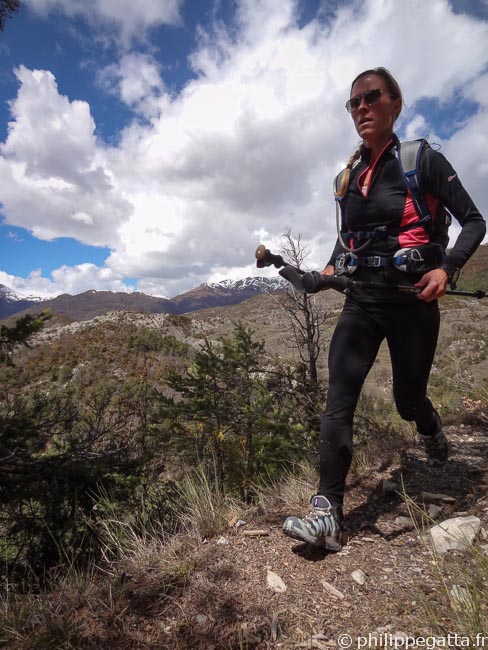 Anna between l'Arsilane and Villa Sauberre (© Philippe Gatta)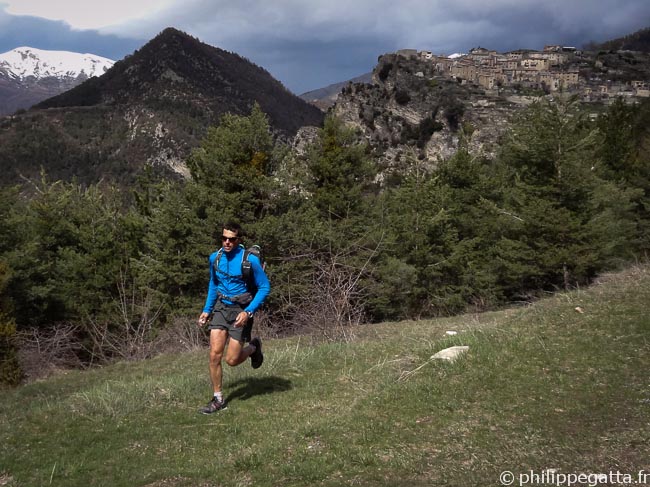 Philippe and the Village of Thiery behind (© Anna Gatta)