We just came back from Japan where Anna did the STY (84.7 km and +4860 m) and I did the Ultra-trail of Mt. Fuji (UTMF) (161 km and +9165 m). We both enjoyed the races; very nice trail, nice scenery, perfect organization and good weather.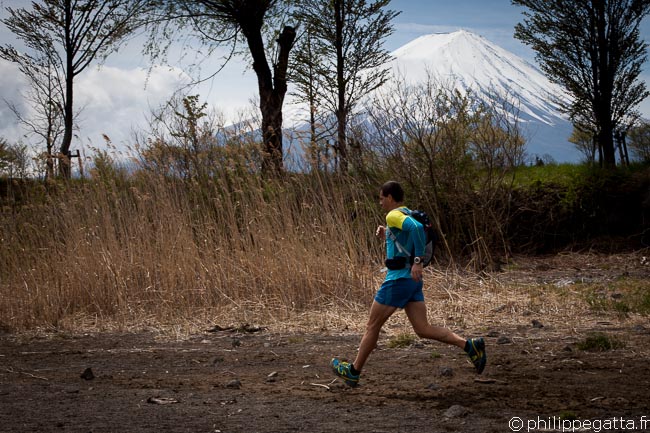 Philippe at Yagisaki-Kouen with Mt. Fuji behind (© Anna Gatta)
The UTMF (ULTRA-TRAIL Mt.FUJI) is a 161 km non-stop race around Mount Fuji in Japan. There are 10 food stations, 2 water stations with a time limit of 46 hours. Philippe finished in 29h45, 87th out of 830 men.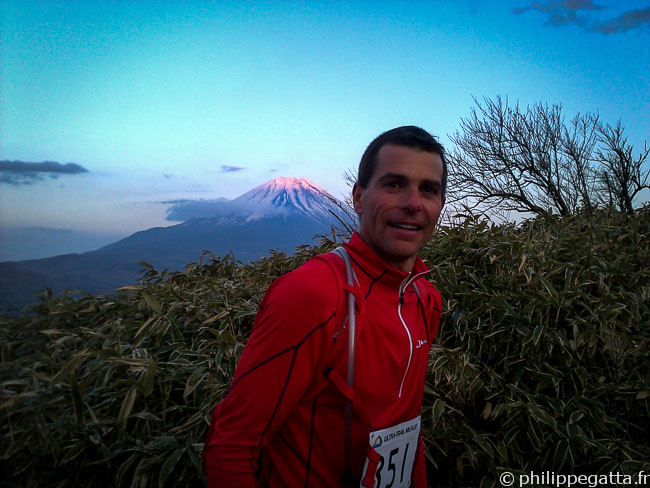 Philippe during the UTMF (© Philippe Gatta)
The STY (SHIZUOKA TO YAMANASHI) is the shorter version of 84.7 km with starts South of Mont Fuji and ends at Yagisaki-Kouen, like the UTMF. There are 10 food stations with a time limit of 24 hours. Anna finished in 15h12, 7th out of 109 women.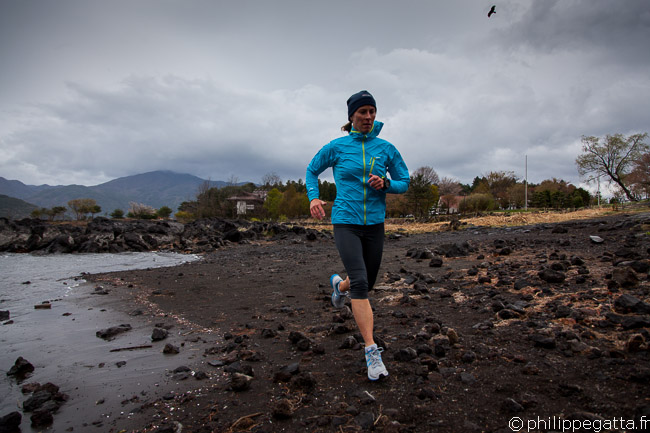 Anna around Kawagochiko (© Philippe Gatta)
We will post a full report with more information and photos soon…

Tokyo by night (© Philippe Gatta)